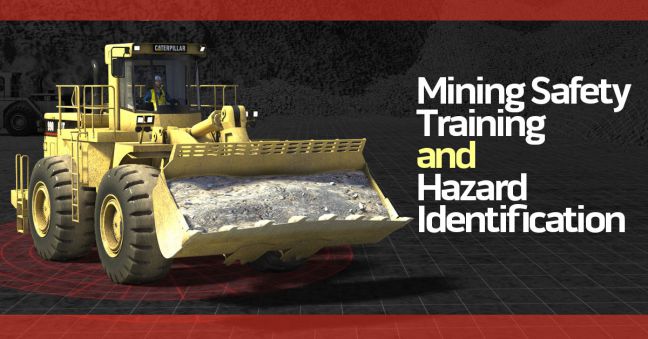 Hazard identification is important at any work site with hazards. And so that's true in the world of mining as well, obviously.
But are people born with an expert-ability to identify hazards? They are not. And so it makes sense to provide training to help people learn to spot hazards on the job.
Which brings us to the next obvious question: how do you teach people to identify hazards? It may seem simple and easy at first, but give it a little thought and you'll probably agree it's not such an obvious question.
We're going to look at that issue in a little more detail in a future article, but for now we want to focus on one part of the training you can give to teach people to recognize hazards: let them practice identifying hazards in a realistic simulated environment.
In this interview, Brianna Eiter of NIOSH Mining explains their new EXAMiner hazard identification computer-based training tool to provide practice identifying hazards. And while it's designed to help with hazard identification in a mining environment, one cool feature of EXAMiner is that you can easily customize it to match your own workplace and the hazards there–so it can be used in an industry and for any work area.
So let's start learning from Brianna about this cool new training tool for hazard identification. We've got the video of the conversation immediately below. If you'd prefer to read, we also typed up the transcript, so just click the MORE button and start reading if you like it that way.
Also, know that we'e got a free guide to MSHA Training Requirements for you at the bottom of this article.