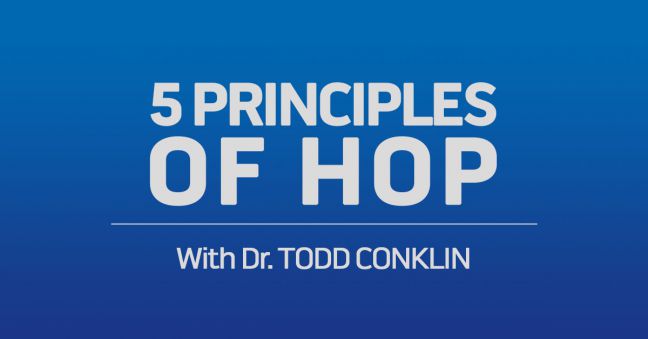 One of the most influential, most innovative, and most controversial thinkers in occupational safety and health these days is Dr. Todd Conklin, who's famous for his human and organizational performance (HOP) approach to safety matters.
It's likely you're familiar with Dr. Conklin and don't need me to explain to you who he is. However, if the name IS new to you, you might want to check out his Pre-Accident Investigation podcast series, or his HOP Hub website, or his books on pre-accident investigations, learning more by asking better questions, preventing workplace fatalities, or the 5 principles of human performance, which is what our discussion below will focus on.
Todd was nice enough to stop by for a chat with us and explain the 5 principles of HOP and some other HOPpy stuff, and we can't thank him enough. We've included an audio recording of the discussion below and hope you enjoy it.
(Note: If you're the type who'd rather read than listen to an audio, the transcript is below).
Also, feel free to check out some of the articles we've written about Dr. Conklin's books, below:
We haven't yet written a quick intro to Todd's most recent book (5 Principles of HOP) but stay tuned for that–plus, of course, this interview basically fills that need and you can't do better than to get the goods from Todd himself.