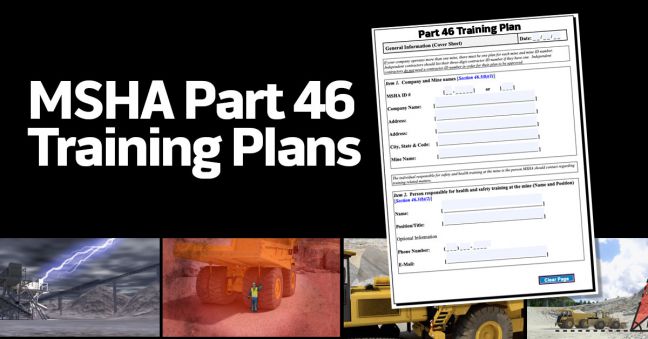 To help people become better aware of their responsibilities under the MSHA Part 46 safety training requirements for surface mines in the US, we've been writing some articles on some of the key ideas and requirements.
Recently, for example, we wrote an explanation of MSHA Part 46 training programs. And this article is an explanation of MSHA Part 46 training plans.
As you'll see, it makes good sense to talk about MSHA Part 46 training programs and training plans in quick succession, because you create a training plan for Part 46 by pulling together your different training programs and adding some additional details. Once you've got the training program together, you're well-more than half-way to creating your MSHA Part 46 training plan.
We'll explain the training plan below. But also know that we've got a free guide to MSHA training requirements and online tools for meeting those that you can download from the bottom of this article.