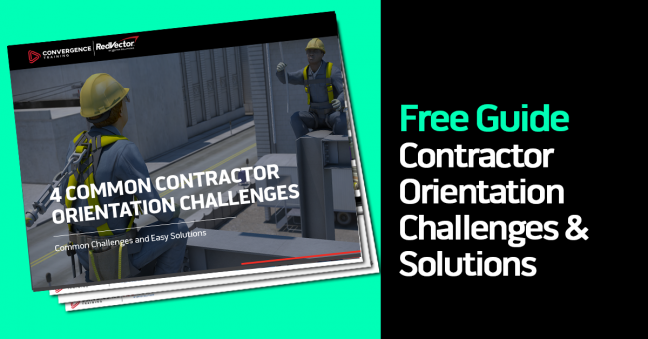 Many organizations need to provide orientation materials to contractors, visitors, and vendors before those people can arrive on site. These orientations may cover safety but also things like HR compliance issues (sex harassment, inclusive workplace, etc.), privacy/trade secrets, and other legitimate concerns of the company as part of its enterprise risk management efforts.
In response, many companies try to create, deliver, and keep records of those orientations for contractors, visitors, and vendors. And that's where the problems often begin.
Because your organization has expertise in making super-widgets (or cars, or airplanes, or machines, or paper, or…you get it), not contractor orientation materials and systems.
In this free downloadable guide (you can get it at the bottom of this article), we explain three common challenges organizations face related to contractor orientations and three simple solutions.
Download the free guide at the bottom of this article and also feel free to download our online contractor orientation buyer's guide as well.