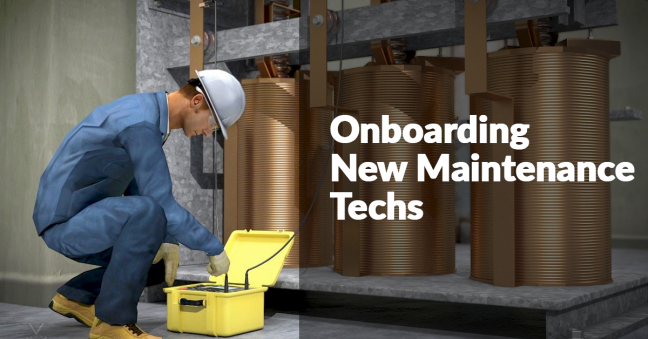 Your maintenance department is vital to your organization's success, and it's no stronger than the maintenance technicians who perform much of your maintenance work: corrective maintenance, preventive maintenance, predictive maintenance, conditions-based maintenance, etc.
In a recent article, we explained how having a robust maintenance tech training program can be a great competitive advantage when your organization is trying to recruit and hire maintenance techs. We'll continue along the same thread in this article, drawing from the experiences of some of our customers to show the importance of maintenance tech training in terms of properly onboarding your newly hired maintenance techs and, in particular, getting them fully up to speed at your workplace.
For now, read and enjoy the article, and let us know if you have any questions about your own facilities maintenance training program at work. Plus, check out our recorded webinar on maintenance, maintainability, organizational learning, and continuous improvement.