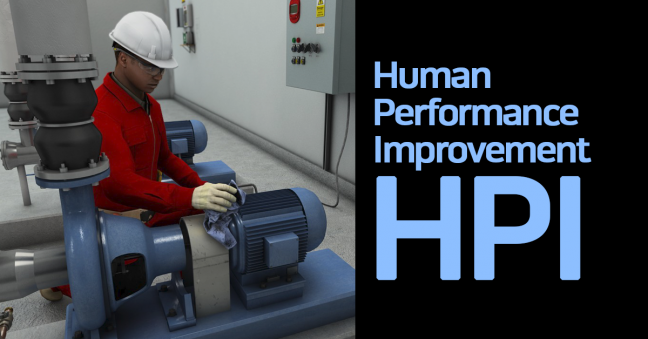 Quick Note: Don't forget to catch our LIVE ONLINE WEBINAR TITLED "WHY APPLY HPI?," WHERE WE'LL GO OVER A LOT OF THIS MATERIAL AND MORE, WITH PERFORMANCE IMPROVEMENT SPECIALIST JOE ESTEY. REGISTER TODAY…THE WEBINAR IS THURSDAY, JULY 16. 
In this interview, we talked with Human Performance Improvement Specialist Joe Estey to learn what Human Performance Improvement, or HPI, is.
We've interviewed Joe before and we've included links to other discussions we've had with Joe below. In addition, because Human Performance Improvement, to paraphrase Joe from this interview, "has more similarities than differences" to fields known as Safety Differently, Safety II, Human and Organizational Performance (HOP), New Safety, and Resilience Engineering, we've included some links related to those below as well.
Enjoy the interview and thanks to Joe for sharing his time, knowledge, experience, and insights.
Since you're interested in HPI, you might find our article on Robert Mager's Performance Analysis Method and his Performance Analysis Flow-Chart and our The ATD Human Performance Improvement (HPI) Model article helpful, too.