This is our third and final daily summary of the ASSE's Safety 2017 conference.
You can also read our summary of ASSE Safety 2017 Day One and ASSE Safety 2017 Day Two.
Here's a quick overview of some of the presentations I was lucky enough to catch on Thursday. Feel free to use the comments section at the bottom to talk about sessions you attended.
ASSE Training & Communications Practice Specialty Leadership Meeting
I'm not a member of the leadership for this practice specialty, but current head Michael Coleman was nice enough to shoot me an email and invite me to sit in.
A lot of things were discussed, including news on potential ASSE name and logo changes (stay tuned for more on that), and some things going on to make communications and knowledge share within ASSE and this practice specialty easier and more efficient.
I also learned that Michael Coleman's preparing to step down as leader of this practice specialty and that Morgan Bliss of Central Washington University is preparing to step into the leadership role. I met Morgan and she seemed great, so I wish her luck in her new role.
Insights from Leadership Development Training for Frontline Supervisors
Lori Guasta presented data from training she helped design, develop, and deliver to frontline supervisors in mines. The purpose was to help these supervisors develop leadership skills so they could lead employees more effectively.
In doing so, Lori presented a lot of interesting information about how people see the world, communicate, and otherwise interact.
Her training breaks workplace relationships down into three parts:
Person–the kind of person you (as a leader) are and/or want to be
People–interacting with and leading others
Environment–how your organization, including its culture, affects the two items above
And, if I wrote this all down quickly enough, here's the outline of her 2-day course:
Embracing differences
Values, motivation, attitudes, and personality
Generational differences
Adult learning styles
Communication
Team building
Motivation, feedback, and recognition
Mentoring/coaching
Accountability and vision
Strategies to promote positive safety culture
Closing General Session–Why We Make Mistakes
Joseph Hallinan explained some features of human psychology that are often very helpful but sometimes cause us to make mistakes, including safety mistakes at work.
His primary message is that there's an element of "mistake-making" that's baked into humans, and as a result we should design systems that are safe even with those mistakes occurring.
He explained three traits that cause humans to sometimes make mistakes:
Inattentional blindness–"If you don't see something often, you often don't see it"
Selective memory–Memory is not an "exact science," but is instead constantly being reshaped, pruned, and reinterpreted, sometimes to create a narrative that's not objectively true
Blind spots–Things we're prone to overlook
Given this, he suggested the following:
Know your limitations
Realize humans are fallible and build that expectation into design
Impose constraints, including things like checklists
What about You?
What sessions did you see? Let us know in the comments section below. And we hope to see you today!
And help yourself to the free guide below, which is based in large part on ASSE/ANSI Z490.1.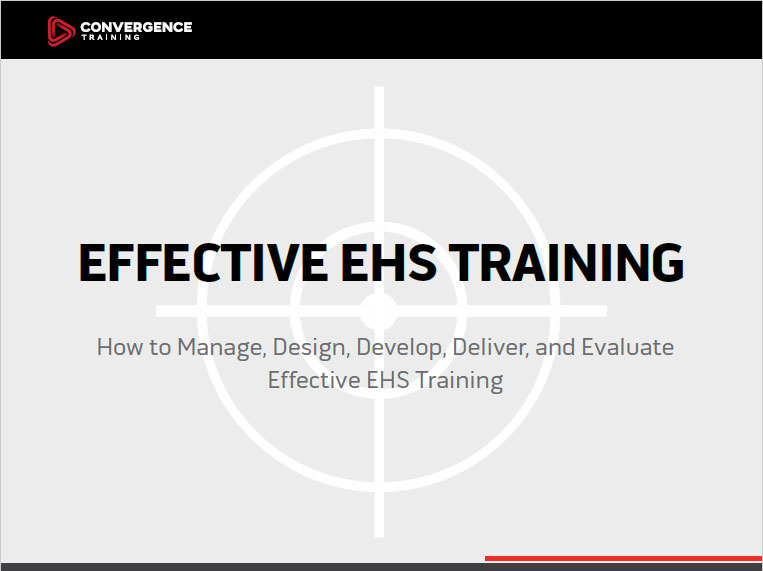 Effective EHS Training: A Step-by-Step Guide
Learn how to design, create, deliver, and evaluate effective EHS training by following these best practices with our free step-by-step guide.