We gave a presentation on safety training and online safety training at the recent (November) meeting of the ASSE's Columbia/Willamette Chapter. Thanks to all involved, including of course those who attended and participated in the discussion, those who helped organize and set the luncheon up, and the staff at Hayden's Lakefront Grill for hosting us.
Our presentation touched on four basic issues:
The ANSI/ASSE Z490.1 standard on EHS training
Some basic tips for designing, developing, and delivering better safety training
The upcoming/in-development ANSI/ASSE Z490.2 standard on "virtual" or "online" EHS training
Some basic tips on evaluating online safety training solutions
We've got a little more information about each of those four items for you below, including links to free webinars, free downloadable guides, and more. You can also email us to get a copy of the PowerPoint we used to facilitate the discussion.
ANSI Z490.1–the National Standard for EHS Training
The first thing we did during the presentation was make sure people knew about the ASSE/ANSI Z490.1 standard for EHS training. As it turns out, some folks knew about it but others didn't.
Here are some helpful links to get you acquainted with Z490.1:
Effective Safety Training
During this part of our talk, we gave some tips on effective EHS/safety training.
In particular, we covered four parts of Z490.1:
The recorded webinar below on effective safety training says much of what we covered in the luncheon.
You may also enjoy our Six Steps to More Effective Safety Training article, and of course the free guide at the bottom of this article.
ANSI Z490.2–the Upcoming National Standard for "Virtual" or "Online" EHS Training
We also discussed the upcoming Z490.2 standard on virtual or online safety training. Kind of a head's up that it's in the works and coming.
If I recall, nobody had heard of it before, so the notice is now out.
As it happens, Jeff Dalto of Convergence Training is on the committee creating Z490.2, so we've got a bit of an insider perspective here.
Click here to read Jeff's latest update on the development of Z490.2.
Evaluating Online Safety Training Solutions
Next, we moved on to discuss some criteria to consider while evaluating online safety training solutions. In particular, we broke this down into three basic sections:
To hear these points again, you may want to check the recorded webinar below.
You may also find this article on Evaluating Online Safety Training Solutions, this free Online Safety Training Buyer's Guide checklist, and/or this Online Safety Training Glossary helpful.
Free EHS/Safety Training Guide Below
It was a pleasure to participate in the discussion and we once again thank everyone involved.
Feel free to download our free guide to EHS training below, which is largely based on and in many ways is an expansion of the ANSI/ASSE Z490.1 standard.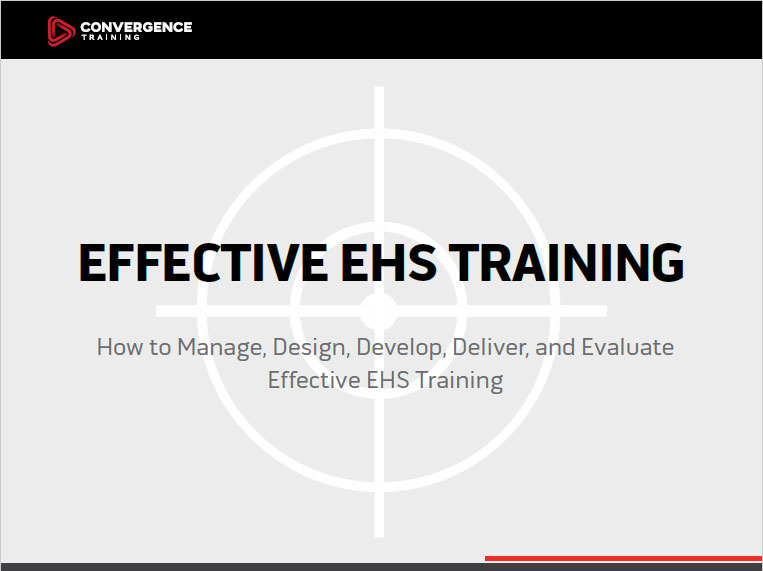 Effective EHS Training: A Step-by-Step Guide
Learn how to design, create, deliver, and evaluate effective EHS training by following these best practices with our free step-by-step guide.