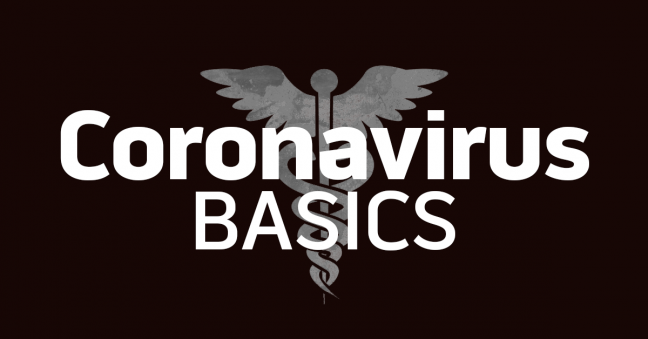 As you may already know, on January 29, 2021, OSHA released a new guidance related to workplace safety and health and COVID-19 mitigation strategies: 'Protecting Workers: Guidance on Mitigating and Preventing the Spread of COVID-19 in the Workplace.'
We provided a full walk-through of that new OSHA guidance in an earlier blog post, but in this blog post we wanted to drill down and focus on other OSHA standards and safety/health regulations that you'll need to keep in mind regarding your COVID prevention plan in addition to the actual OSHA guidance.
And before we get going, we wanted to make sure you know about the COVID Return to Work Checklist we've got for you and the online COVID-19 Safety Training courses our parent company Vector Solutions is making available to everyone as well. We hope you find the checklist and the online courses helpful.
OSHA's guidance suggests you implement a COVID prevention plan to help mitigate the spread of COVID at your workplace. At the heart of that guidance is a 16-item list of things OSHA suggests you do or consider in order to mitigate COVID spread, and we've boiled those 16 items down into a handy COVID/Return to Work checklist for you.
The sixteenth item on that list is about complying with other relevant OSHA standards and rules. And that's what we want to take a little more time discussing in this article.
The Other OSHA Standards That OSHA Calls Out in Their COVID Guidance
We'll start by noting that OSHA has an entire web page devoted to regulations and standards that may be related to COVID-19. So we recommend you begin your review of this topic at that OSHA web page.
In terms of the January 29, 2021 COVID guidance from OSHA, they list the following standards to keep in mind regarding COVID-19:
Additionally, OSHA didn't list the Hazard Communication standard (1910.1200) but it's pretty obvious Haz-Com may come into play with those additional disinfectants and sanitizers being used at the workplace.
And speaking of OSHA standards to keep in mind, one additional resources you might find interesting is this list from OSHA of the common COVID-related violations they've been handing out.
We hope you found this article helpful and wish you good luck creating a COVID prevention plan for your workplace that helps to mitigate the risks of COVID spread and keeps people in your organization safe, healthy, and working.
Let us know if you've got any questions or if you need any help with tools that can help you implement your COVID prevention plan, such as our mobile risk communication platform, our EHS management software, or our online safety and health training tools.
And be sure to download the Return to Work checklist below. 
COVID-Return to Work Checklist
Download this checklist, based on OSHA's January 29. 2021 "Protecting Workers: Guidance on Mitigating and Preventing the Spread of COVID-19 in the Workplace," to help keep the workers at your organization safe and healthy during the COVID-19 pandemic.