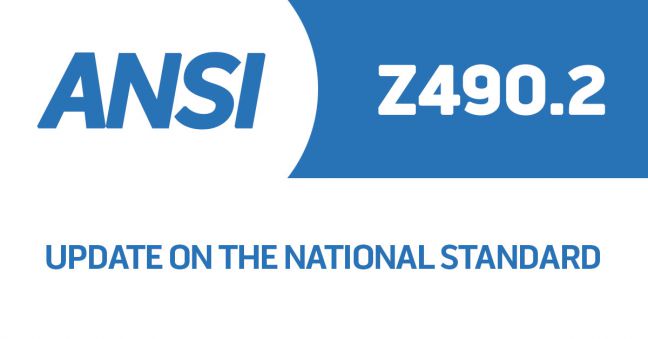 As you may remember, I'm part of a group of people helping to create the upcoming ANSI/ASSE Z490.2 standard on "virtual occupational safety, health, and environmental training" and I've been writing periodic blog articles with updates on the status and little behind-the-scenes views of how a standard is created.
I wrote an earlier article that explains Z490.2 is in creation and that explains some base-level details, such as what is its relation to Z490.1, and a second article as we began working on Z490.2.
In this article, we'll tell you of the most recent developments, which came about as a result of a phone conference the group members had to discuss the new safety training standard.
What Is Virtual Safety, Health, and Environmental Training?
One of the first things we talked about is what the standard is about. Specifically, it's had a working title that talked about "virtual safety training" up until now. We had a discussion about exactly what that means, and whether or not we should consider changing that to something like "online safety training."
I don't yet know the answer, but watch for this issue.
Relation of Z490.1 to Z490.2
As you already know, Z490.1 is about "environment, health, and safety training" and Z490.2 is about the virtual (or online, or similar) aspects of the same.
During our discussions, we decided that everything that's true of ALL environment, health, and safety training will be included in Z490.1, and ONLY stuff that's directly specific to virtual/online safety training will be included in Z490.2.
For example, using adult learning principles is important in all kinds of environment, health, and safety training. As a result, it will be mentioned in Z490.1, and not mentioned in Z490.2, but people who are creating virtual/online EHS training should of course use adult learning principles. It's almost as if the stuff in Z490.1 is implicitly "incorporated by reference" in Z490.2, if that's a fair way to state it.
Next Steps for Z490.2
In our discussion, we quickly learned that it had been difficult for contributors to keep up with the development of the standard using our current process (which relied a lot on emailing a working document, asking for thoughts to be sent to a central editor, and then waiting to see what came out of the sausage machine at some point down the road).
As a result, we decided to take a step back and rethink the structure of the new standard a bit. We created two smaller teams for two missions along those lines.
The first team was tasked with creating a new, revised outline for the entire standard, with the assumption that the outline would then be discussed, debated, and modified as necessary by the group as a whole. That process is ongoing, and we're waiting to see the "initial" revised outline.
The second team consisted of yours truly, who volunteered to attempt to outline the one section of the Z490.2 standard that will deal with eLearning course development. I wrote that new outline and sent it back to the larger group for (a) the same kind of review, discussion, and editing described above and (2) integration into the larger outline.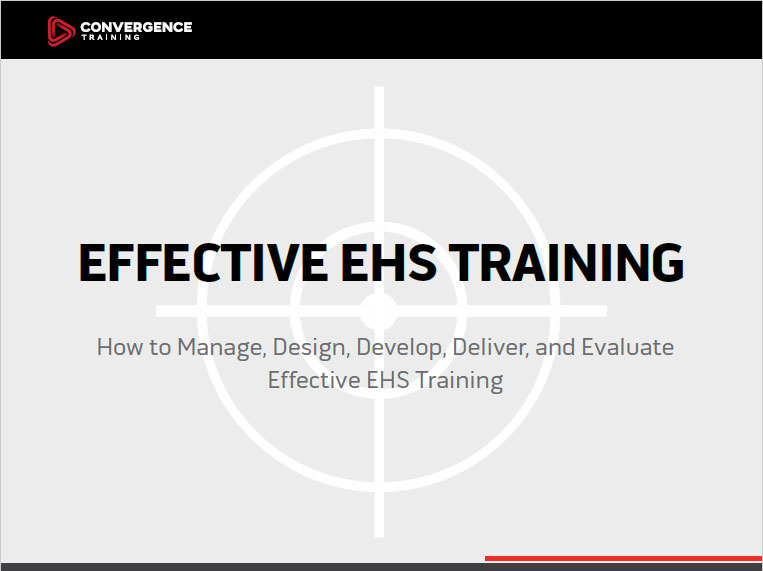 Effective EHS Training: A Step-by-Step Guide
Learn how to design, create, deliver, and evaluate effective EHS training by following these best practices with our free step-by-step guide.