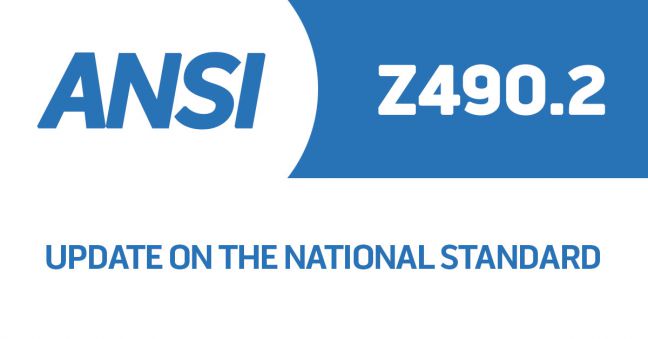 Note: This article has been updated since the original publication to provide additional details.
As you may already know, I'm part of a committee creating an ANSI/ASSE national standard on "virtual" safety training (that means the same thing as "online" safety training).
I've been writing a little series of articles to keep you up to date on the progress of this standard and also just to provide a window into how a national standard is created (this is my first time doing it and I was curious myself).
I wrote an earlier article that explains Z490.2 is in creation and explaining some base-level details, such as what is its relation to Z490.1.
In this article, we're going to give a little peek behind the curtain of what's been going on since I joined the committee, at least at a high level.
The Back Story: My Late Entrance to the Z490.2 Working Committee
I was asked to join, applied to join, and was accepted into the committee creating Z490.2 late, so I jumped in a little behind the eight ball.
As a result of joining late, the first action item I knew about was to review a draft outline of the standard. So obviously, what I had missed before was the creation of that outline.
The Initial Outline of Z490.2
As noted, there's an outline that sketches out the structure of the standard now, at least in a rough draft state.
I imagine it would be OK for me to re-print the outline here or discuss it in specifics, but I'm also not 100% sure about that and don't want to create a problem. So I'll keep the discussion general here and no doubt we'll all learn more as time goes on and the standard moves toward completion.
Relation to Z490.1
Z490.2 focuses on virtual (or online) safety training. Online safety training is distinct from face-to-face, field-based, and/or classroom-style safety training in some manners, and that's why a new standard is being created.
However, there's still a lot in common between online safety training and safety training that takes place in a face-to-face, inter-personal setting. As a result, everything that applies to safety training in general from Z490.1 also applies in Z490.2, and Z490.2 just addresses stuff that's unique to online/virtual safety training.
Initial Sections of Z490.2
The first rough-draft outline of 490.2 exists now and is up for review by the committee members.
The outline calls for a standard with 8 sections. As you'd guess, section 1 is Scope, Purpose, and Application, and section 2 is Definitions.
I mentioned earlier that I'm not sure if I'm allowed to go into detail about the rest of the outline, so to keep it high-level here, I'll say the other sections address types of instruction, best practices for design and development, active learning, technology issues, and considerations for learners with disabilities.
What Happened Next–Adding Notes to the Proposed Outline of Z490.2
The committee members then exchanged notes with proposed ideas for fleshing out the outline.
One committee member (is that what we're called?) had put together a very lengthy, well-written list of terms and definitions. Others proposed additional terms and items for inclusion.
I sent in my own list of items to include, and provided a link to an Online Safety Training Glossary I had put together earlier for a different project.
Head committee member (I promise, I'll have the correct terms down before I write another one of these updates) John Mroszczyk is performing the heroic task of compiling all the comments and trying to make sense of it all.
And finally, one committee member (rightly) noted that despite John's heroic efforts, our current process is a bit like herding squirrels and we need to develop a more orderly manner of collaborating. All agreed that was a solid point.
What's Next for Z490.2
I'm not entirely sure how those comments will be compiled or hashed out to move the standard forward, so that will be interesting to learn.
There's some informal talk among members of the Z490.2 development committee to try to meet up casually during the upcoming ASSE Safety 2017 conference in Denver, CO. It looks like that will happen, at least for some commitee members.
Likewise, the AIHA conference in Seattle seems to be another future meeting spot.
There's also a little chit-chat about trying to create some form of online community or forum for discussing ideas and posting updates. We'll see where that goes and will keep you updated.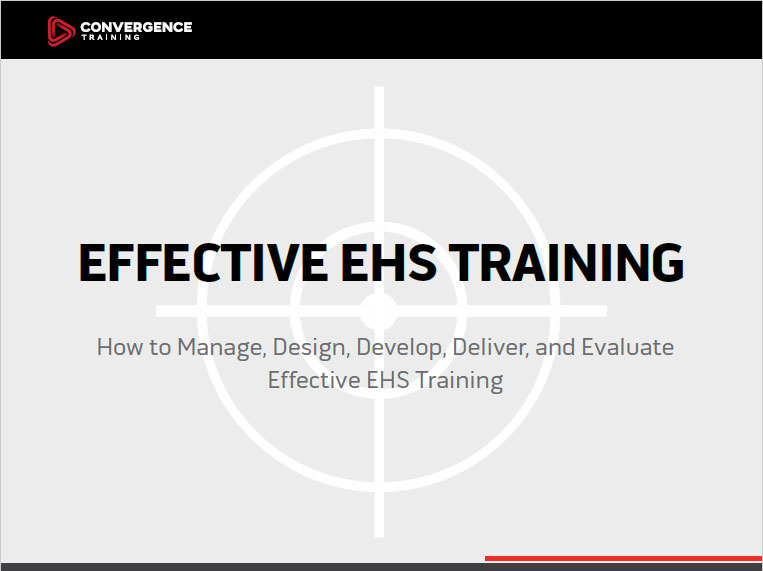 Effective EHS Training: A Step-by-Step Guide
Learn how to design, create, deliver, and evaluate effective EHS training by following these best practices with our free step-by-step guide.