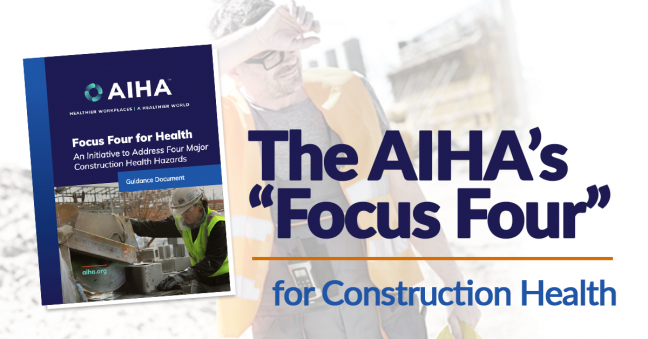 In 2019, the American Industrial Hygienist Association, also known as the AIHA, released a document titled Focus Four for Health: An Initiative to Address Four Major Construction Health Hazards. You can download the AIHA guidance document for yourself at the link we just gave you.
One of the authors of that AIHA guidance document, industrial hygienist Barb Epstien, joined us recently to discuss the construction health hazards, some controls, and the guidance in general. A recording of that discussion is below. We'd like to thank Barb for sharing her time, knowledge, and expertise with us.
The four hazards are:
Manual material handling
Noise
Air contaminants
High temperatures
Also, know that the AIHA has more recently created a similar guidance document related to COVID-19 and construction. We'll be talking with Barb about that too in a similar recorded discussion soon, so please watch for that.
Enjoy the video, thanks again to Barb, and have a great day!
Continue reading to get some related resources and links below.
Here are some related resources for you:
Before you go, feel free to download our Guide to OSHA Construction Compliance (with that link you just passed) and/or our Guide to Construction Safety Training (with the second link or the download button below).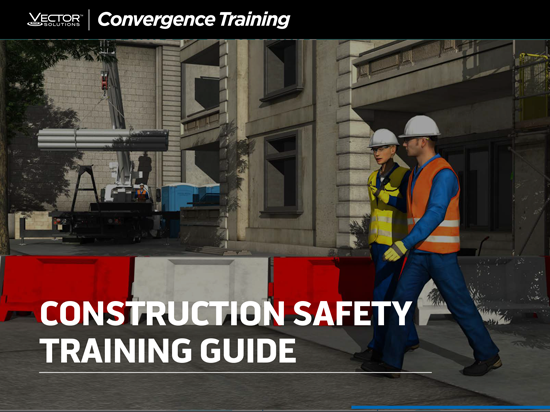 Construction Safety Training Guide
Learn to use, design, deliver, and evaluate safety training more effectively in the construction industry. Includes tips on how people learn, evidence-based training design, safety training within safety management, and the hierarchy of controls plus links to helpful resources.