Our aerial work platform safety course has been a perennial best-seller since its release in 2009. It was among the first courses we produced, and though it offered great information and provided effective training content, we decided that after 6 years, the popular course could benefit from an overhaul. Many of our courses get this treatment as they age, receiving new looks and updates to the original training content.
Today we present the new and improved Aerial Work Platform Safety course from Convergence Training. The first thing you'll probably notice are the updated 3D models and high-resolution sets, but this was no mere facelift; 5 minutes of totally new content have been added to the course, and some existing sections have been updated to reflect current regulatory standards. We've also updated the built-in progress review quizzes and aligned all the content more closely with the clearly stated learning objectives. Check out a sample below:

We're really pleased with the updated course. Check it out for yourself by requesting a full-length preview, or learn more about the content by visiting the course page on our website.
Side-by-Side
Take a look at some of the new and improved scenes next to their first-generation equivalents: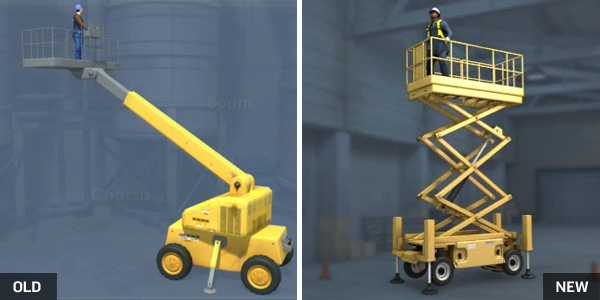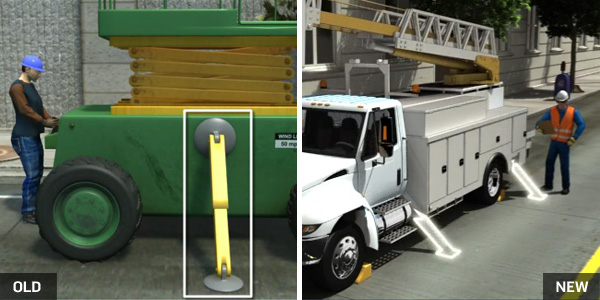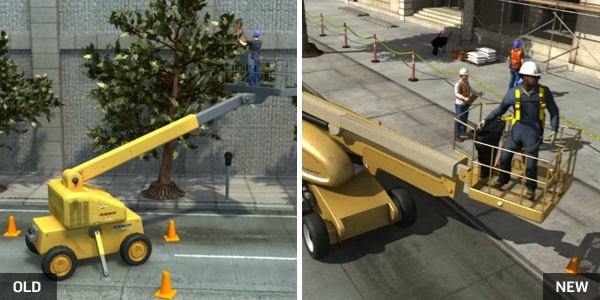 A number of our popular courses will be receiving similar treatment this year, so stay tuned for news on those as they're completed.