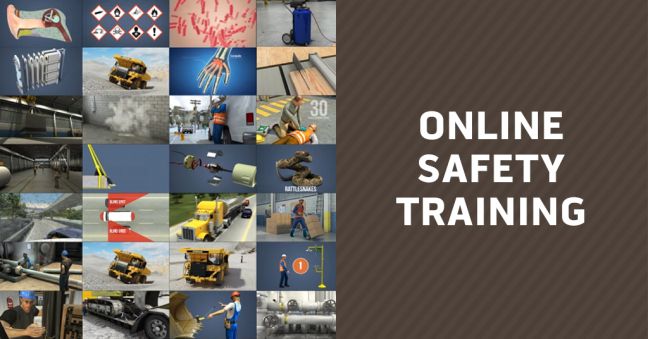 Potential customers often ask if we can provide reasons to add online safety training to their current workforce safety training program.
It's a good question. Why just jump into a new thing if you don't know if it will benefit your safety program or what those benefits will be? Exactly how will adding online safety training help employees, managers, and the business as a whole?
In this article, we've laid out 8 solid reasons to add online safety training at work. This should show you how you'll benefit. Our list will include some things you might have thought of already, plus some things you may not have thought of.
If you finish this article and decide you want to explore this issue further, check out some of the following resources as well:
And let us know if you'd like to set up a preview or demo.
8 Solid Reasons to Add Online Safety Training To Your Current Workforce Safety Training Program
Over the years, we've helped many companies add online safety training courses like the samples shown in the overview video below to their overall safety training program at work.
And as a result, we've seen not only the problems they were trying to solve before adopting online safety training, but also the successes after they adopted online safety training.
Here are just a few of the benefits our customers have experienced.
Reason 1: Accountability, Responsibility, and Tracking of Safety Training
One of the great benefits of online safety training systems is that they notify employees of their safety training assignments. This helps to make employees accountable and responsible for completing their own safety training.
Another benefit is that the employees' supervisors can also be notified of the employees' safety training assignments and their current safety training completion status. If employees aren't getting their safety training assignments completed, their supervisors can check in and see why.
All that leads to better completion rates of safety training, all of which can be tracked and reported on with the online safety training system. For a better idea of how that works, watch the short overview video below.
Reason 2: Standardize Your Safety Training & Safety Messages
Many workplaces struggle to provide the same consistent, standard training message to all of their employees.
It's easy enough to understand why. You may be training different workers at different times. You may be using several different trainers. You may have employees working different shifts, working in different locations, working remotely, or working from home.
But online safety training makes it easy to deliver the same standard training message to all your workers. It doesn't matter what shift they work on, what site they work at, or if they work remotely. It doesn't matter what time they complete their training or on what day. They'll all get the safety information and procedures you want them to, like in this Overhead Crane Safety online course.
For more about this, check our article on delivering a standard, consistent training message with online learning.
Online learning even helps you deliver a standard, consistent safety training message to a multi-language workforce. For example, check out the Spanish-language version of the Overhead Crane Safety course you just watched.
It doesn't matter if employees speak English, Spanish, Chinese, or another language. They can still receive the same safety training in a language they understand.
Reason 3: Make Your Safety Training More Effective
Consider your safety training program.
Was it designed by safety training experts? Think about your safety training materials–written materials, PowerPoints, videos, and more. What are the qualifications of the people who created those materials? Do they have a degree in instructional design?
And now think about the people who serve as instructors for your safety training sessions. Do they have a degree in training, education, or learning and development? Have they even taken a train-the-trainer course?
If you're like most companies, you can answer the questions in the two paragraphs above with a "no." The fact is, most people in workplace safety programs got there because they're experts in safety, not training. There's nothing wrong with that, we can be experts in only so many things. (A hat tip to those of you who do have degrees or certificates in instructional design, training, education, eLearning development, and education, by the way).
But if you partner with an online safety training provider, you can take advantage of their expertise (and their instructional designers, safety experts, technical writers, graphic designers, audio engineers, eLearning authoring specialists, computer programmers, and others). Why not let experts give you a hand with your safety training?
In addition, in many cases you're training will also:
Be more engaging
Have more effective practice opportunities through interactive exercises
Include more opportunities for workers to evaluate their own learning through practice questions with feedback
End with tests and other assessments to guarantee training comprehension
Be more comprehensive
Reason 4: Make Use of More Safety Training Delivery Options
Online safety training gives you a lot more options for delivering safety training.
We've already mentioned that you can deliver it to workers on different shifts, at different sites, and even to workers who work remotely, on the road, or at home.
But online safety training also gives you the freedom to deliver safety training on mobile devices in addition to desktop computers.
This means you can use online checklists to teach workers safe/standard operating procedures, as demonstrated below.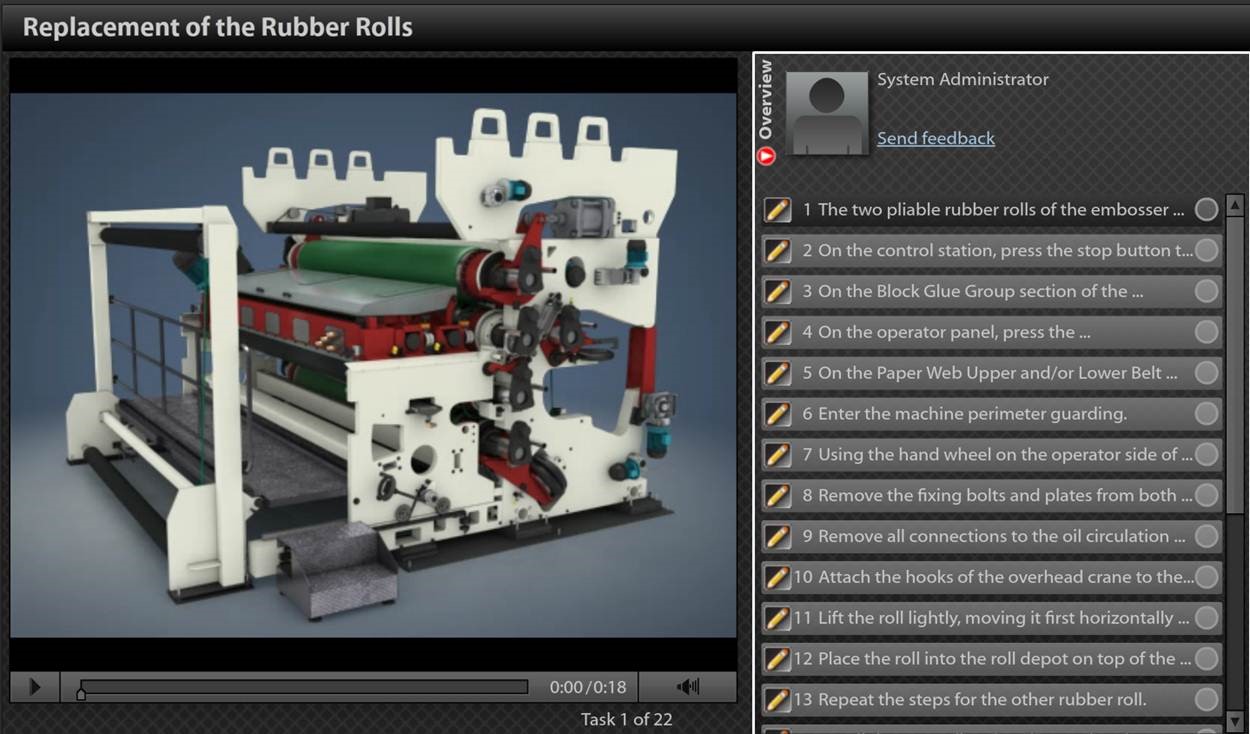 You can also use online training and mobile devices to go into the field and evaluate workers performance as they demonstrate safe work practices on their own. Like you see below.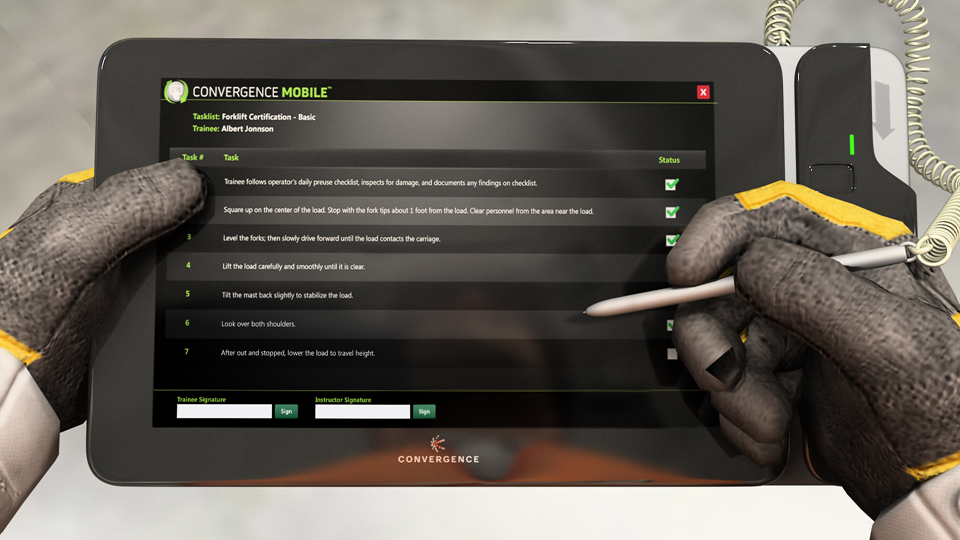 Equally as good, that means workers can use mobile devices to access critical safety information in the field when they need it even after safety training is over. These devices can even be configured so it's as easy as scanning a barcode in a work area or machine to instantly see a list of relevant safety materials, as shown below.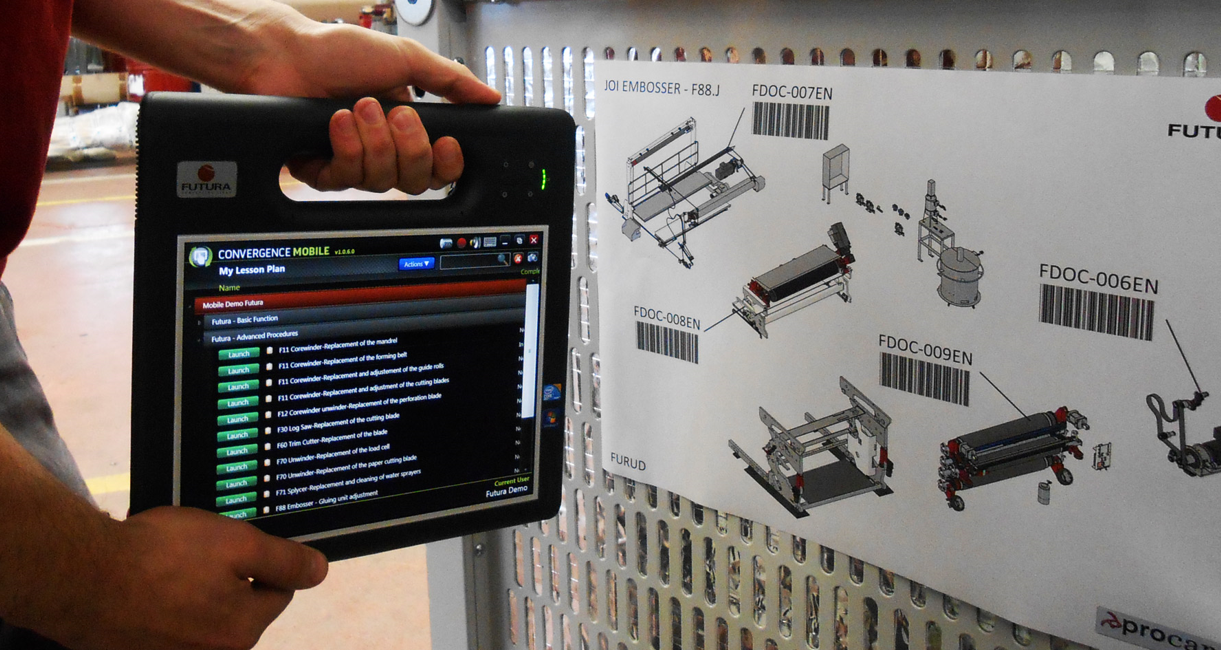 And don't forget those smart phones everyone's got in their pockets these days.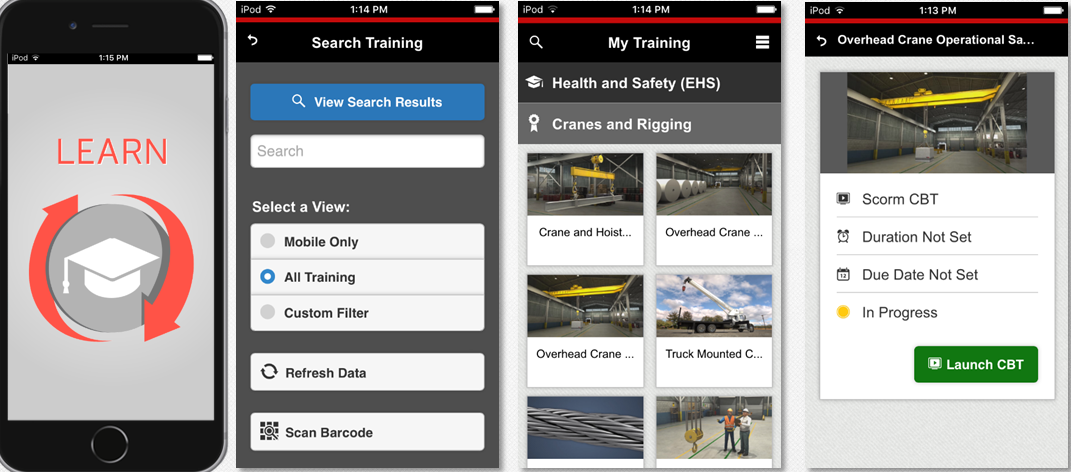 For more information, check our article on using mobile apps and devices for safety training.
In addition, don't forget that online safety training systems also still help you administer instructor-led, classroom-style safety training too.
Reason 5: Reduce Your Safety Training Costs
If you adopt online safety training, you're going to see it helps you drastically reduce the cost of safety training. Even while the effectiveness of your training stays the same or increases.
In fact, one customer of ours told us that the safety training solution he got from us paid for itself in one day the very first week he began using it! (That's a true story, by the way–see the downloadable guide at the bottom of this article for more details about that story, and thanks to Frank for sharing his experience with us).
One of the biggest ways that online safety training helps you cut safety training costs is by reducing the need to hold all of your safety training in the instructor-led, classroom style delivery method.
This means you can hold instructor-led classroom-style safety training when it is really necessary, and use online safety training at other times. Read our article on mixing classroom and online safety training for more about this, and also read this article about cases when online safety training is better than instructor-led safety training.
You'll find cutting your use of instructor-led training saves a lot once you consider things like travel expenses, lodging, renting training locations, paying third-party training consultants, paying overtime, removing workers from their work responsibilities for longer than necessary, buying meals, snacks and refreshments, and so on.
In addition, though, you'll also save costs on:
Training creation–all those videos, PDFs, and PowerPoints are going to be created by someone at your work, and you're going to have to pay those folks
Training administration–informing workers of upcoming training, creating training records, storing training records, later accessing training records–all of this can be done more efficiently and for much less money with the help of automated systems
Reason 6: Reduce Costs Indirectly Related to Safety Training
In addition to saving money on your safety training, adding online safety training at work will also help you cut or potentially cut other costs, including:
Costs related to accidents, injuries, illnesses, and near misses
Lower insurance premiums
Reason 7: Increase Worker Productivity, Better Safety Culture, And Better Employee Morale
Online safety training allows workers to complete safety training on their schedule–not yours. And that means they'll be happier to complete the training.
In addition, many of our customers have found that when they made an investment in online safety training, their employees noticed that investment, appreciated it, and began to take a more active role in the safety culture at work. That's got to be a positive. Read our 10 Key Benefits of Online Safety Training to review some cases studies with some of our real customers.
Finally, because you're not dragging workers off the job on your schedule (not theirs), and your workers are happier because they're more in charge of their own schedule (instead of being told what to do constantly), the morale at work will be higher. These two factors will combine to lead to greater productivity at work.
And what's better, all of these factors will give you a nice competitive advantage in hiring new employees and in retaining your current, valued employees.
For Further Consideration: Even More Reasons to Add Online Safety Training at Work
As we mentioned, the other resources linked below can also help you as you consider online safety training solutions at work:
We also invite you to download the free Online Safety Training Buyer's Guide Checklist below.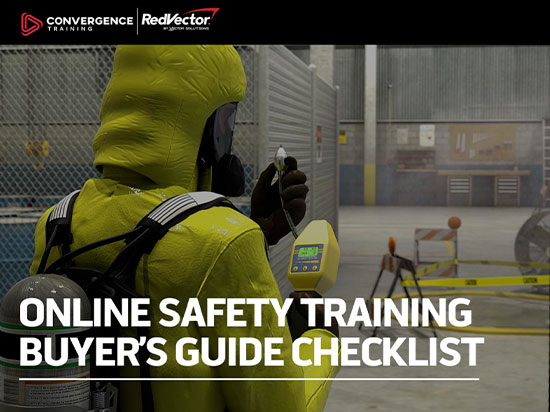 Online Safety Training Buyer's Guide Checklist
Learn how to evaluate different online safety training solutions to find one that best fits your company's needs with our FREE informative guide and checklist.