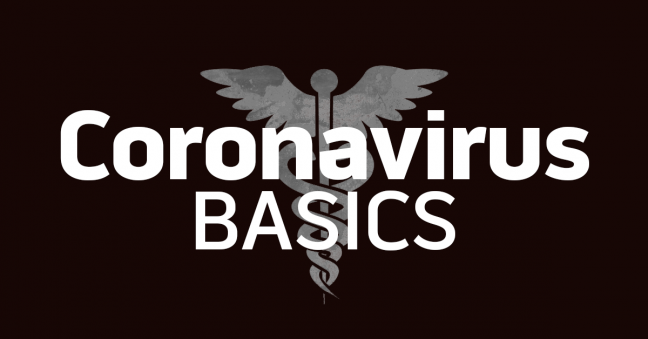 Simply giving people information or telling them what to do does not guarantee behavior change.
That's partly because we often know what we're supposed to do but do something else anyway. It can be hard to change, plus sometimes we're not motivated to change.
Change has been a big part of the coronavirus/COVID-19 pandemic. There have been deaths (rest their souls), people have gotten seriously ill, but even those who think they're healthy have seen many changes. Losing a job or working from home; staying at home and staying six feet away from other people for social distancing; giving up hugs and handshakes; not touching your face; washing your hands constantly; none of this is easy.
If you're trying to help people make these changes, you might find six tips from a book called Made to Stick by Chip Heath and Dan Heath helpful. In it, they offer six things that help people change their behavior more than just telling them to will. Those are:
Simplicity
Unexpectedness
Concreteness
Credibility
Emotions
Stories
To remember these, there's a handy acronym: SUCCES(s).
Here's a quick review of each.
Simplicity: Keep the message as short and simple as possible. Can you explain in 30 seconds instead of 12 minutes? Do it.
Unexpectedness: Surprise will catch people's attention. Today, a story about a young person dying of COVID-19 or getting sick and needing a respirator may catch people's attention more than a story about someone in their 80s.
Concreteness: Use details and descriptive language to convey the message. Avoid being vague or abstract. An invisible virus that people can pass even when they're showing no symptoms is already vague enough. Focus on painful, dry coughs and crushing pain on the lungs, for example.
Credibility: People are more likely to listen if they know the message is coming from an expert or authority. If you're not an authority, at least tell people your information is from an authority. But if you can get an authority, do it. Or if you can include a video of an authority, such as the head of the CDC, do it.
Emotions: Facts, data, and information are not likely to catch people's attention or cause behavior change. Making them a little frightened about the effects of the virus (not panicked, but frightened) or sad about how it's affecting people is more likely to work.
Stories: We're natural story-listening machines. Take advantage of that by using stories in your training about COVID-19. Avoid simple lists of facts and data and/or lectures. And when you tell stories, use the other five tips just mentioned (simplicity, unexpectedness, concreteness, credibility, and emotions). Click to read more about storytelling in training.
Using these six tips in your training about COVID-19, or even in trying to help out family and friends, will improve your chances of creating real behavior change. And that's what we need–not just information dumps. Good luck and share your success stories below–we need them!