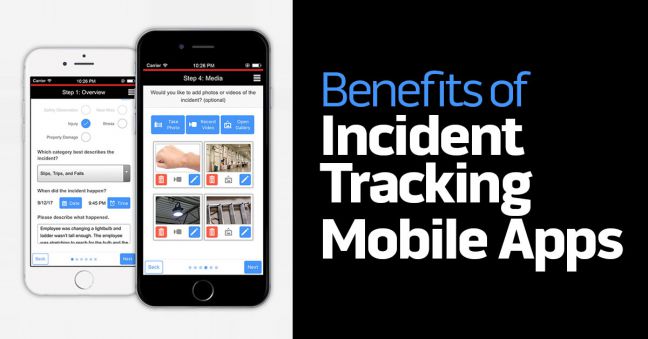 Are you still tracking workplace incidents, including injuries and illnesses, by hand or with Excel? If so, we invite you to consider an online workplace incident tracking & reporting system to make your life easier.
And if you're going to go online with your incident reporting and tracking, you really should give some consideration to getting a system that comes with compatible mobile apps for reporting and tracking incidents from smart phones, tablets, and similar mobile devices.
There are lots of benefits to mobile incident tracking apps, but we'll spell out four huge ones for you below.
How Mobile Apps Will Improve Your Workplace Injury & Illness Tracking & Reporting
Let's look at a few ways mobile apps can help.
Greater Employee Involvement
If you're currently tracking incidents on a paper-based system or with Excel, there's a good chance it's hard for your employees to play an active role in reporting (other than by going out of their way to talk to someone or fill out a form).
But if employees have mobile devices with mobile apps for incident tracking, reporting a safety observation, a near miss, or an incident is simple and quick. Pull the phone out of your pocket, enter some text, maybe add a photo, and click save.
Using mobile apps this way will allow you to empower employees to be more actively involved in reporting incidents and near-incidents at work. And that's what you want, right–more eyes, more ears, and more brains trying to make the workplace safer?
Increased Reporting
As we just explained above, it's a lot easier for people to report a safety observation, a near miss, or an incident if they can do it quickly and easily on their phone. Think about that in your own life–isn't it true that being able to check or do something from your phone makes you more likely to do it?
And getting mobile apps to all workers, so they can actively report, also gives you a better team helping to report.
For these two reasons, you'll find mobile incident tracking and reporting apps should lead to more reporting at your workplace.
Improved Safety Culture
Employees more involved in safety and incident reporting. Getting more and better reporting.
This sounds an awful lot like an improvement in your workplace safety culture, doesn't it? Isn't that what we want–employee buy-in, involvement, and ownership in safety?
Ability to Record & Attach Videos, Photos & Audio at Incident Site
Wouldn't it be great if, when someone reports an incident, they could take a photo, a video, or even an audio recording and attach those to the incident report?
Well, with mobile incident reporting apps, they can.
Think of how useful it will be to have those images, videos, and other related resources. This will make it much easier to understand, discuss, investigate, and learn from incidents at work.
Ability to Monitor Incidents at Any Time from Any Place
As a safety manager, you'll like this one.
Want to know immediately if an incident has been reported? With a mobile app, you will, no matter where you are at the plant.
Want to be able to check up on the status of some corrective measures you assigned a week ago? With mobile apps, you can do it in an instant.
Want to be able to pull up a report on the year's incident data to show your boss when you run into one another in the coffee room? With mobile apps for incident tracking and reporting, it's a snap.
Conclusion: Mobile Apps are a Great Benefit for Incident Investigations
Let us know if you'd like to learn more about online workplace injury and illness tracking software and compatible mobile apps. We'd love to hook you up before the new year.
And don't forget to download our FREE ONLINE SAFETY TRAINING BUYER'S GUIDE CHECKLIST, as well.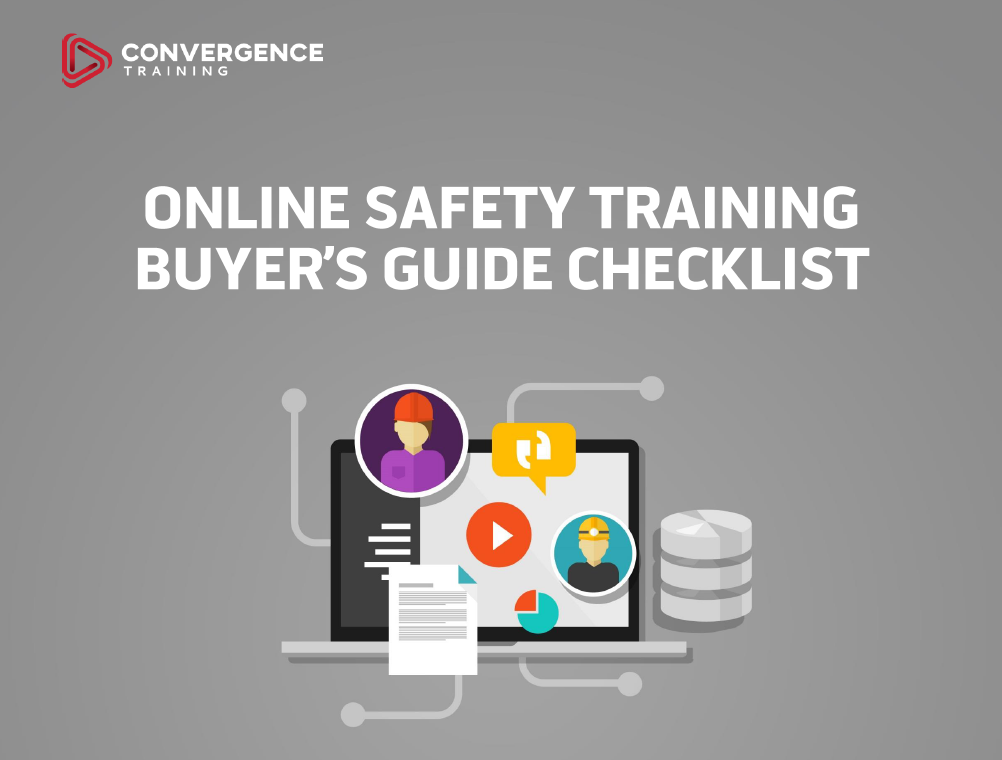 Online Safety Training Buyer's Guide Checklist
Learn how to evaluate different online safety training solutions to find one that best fits your company's needs with our FREE informative guide and checklist.