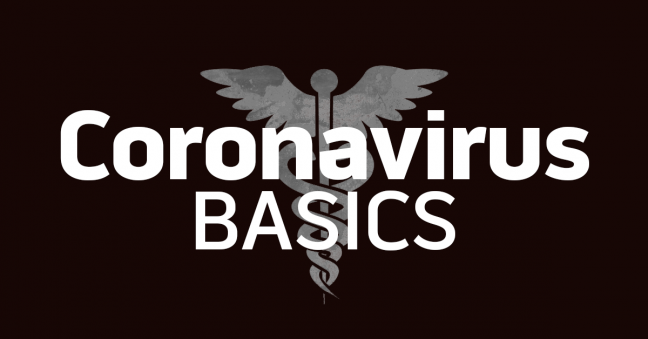 We'll start this article with two quick reminders: (1) in the middle of the current COVID-19 pandemic, things are changing quickly and (2) we wrote this article on Wednesday, May 13, 2020. So be sure to check OSHA's website dedicated to COVID-19 frequently for updates.
On April 13, 2020, OSHA released a guidance called Interim Enforcement Response Plan for Coronavirus Disease 2019 (COVID-19). We recommend you read the whole thing and make yourself familiar with the OSHA COVID-19 Safety and Health Topic page in general.
In this article, we'll list out the four requirements for safety training related to COVID-19 mentioned in the guidance. As always, since this is a novel virus, we're still learning about it, and things are changing quickly, keep checking in with OSHA and other credible, reliable sources to stay up-to-date on these issues.
In addition to this article, you might also want to check out our much longer, more comprehensive article looking at a range of issues related to OSHA compliance, safety training, and COVID-19 or the recent discussion on similar issues we had on the ASSP podcast channel.
Here's what the April 13 OSHA guidance says about safety training:
Training and Information: Provide training, education, and informational materials about the risk of SARS-CoV-2 exposure associated with workers' job tasks and activities.
a. If PPE will be used, explain why it is being used. Educate and train workers about the protective clothing and equipment appropriate to their current duties and the duties they may be asked to assume when others are absent.
b. Explain how to use basic hygiene (e.g., hand washing, covering mouth and nose with a tissue when coughing or sneezing) and social distancing precautions that will be implemented and why they are effective.
c. Ensure materials are easily understood and available in the appropriate language and educational level for all workers.
d. Post signs asking workers, customers, and the general public to follow basic hygiene practices.
Points a, b, and d are especially interesting in relation to training and notifying people of the hazards related to COVID-19.
Keep informed during this pandemic to give everyone at your organization the best chance of coming out the other side safe, healthy, and alive!
Before you head off, you might want to check out articles on recent OSHA guidances re: COVID-19 and the construction workforce and COVID-19 and the manufacturing workforce.