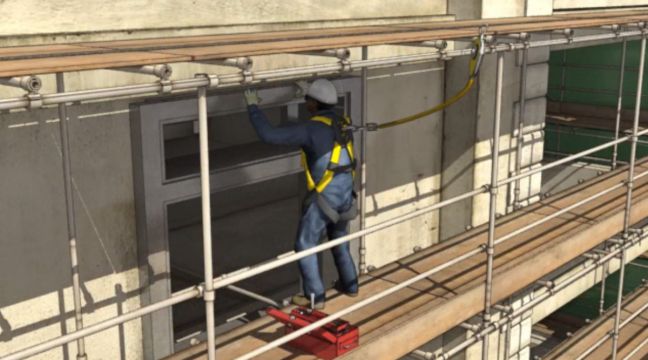 As you probably know, another national Safety Stand-Down to Prevent Falls in Construction has come and gone.
But although the Safety Stand-Down is past, the risk (and reality) of falls in construction has not.
As a result, we're taking a closer look at some issues related to falls in construction in a series of articles. This article will focus on fall hazards related to scaffolds.
In addition to this article, we've also put together the following ones related to falls, fall prevention, and fall protection for the Safety Stand-Down:
3 Scaffold Safety/Fall Prevention Tips
First, let's talk about the risk. Is there a safety risk associated with scaffolds in construction? You bet there is! Every year, construction workers experience injuries and even fatalities when falling from construction when no fall protection was used.
There's a lot to learn about using scaffolds safely, and this article isn't a substitute for full and proper scaffold safety training or job experience, but it IS a good start.
Set Your Scaffold on a Solid Base
To work properly and safely, scaffolds must be set up with:
A solid base
Level decks
Posts or legs that are oriented vertically ("plumb")
Be sure to use base plates, which are also sometimes called screw jacks, and mud sills on the base for extra support.
Finally, make sure there are screw jacks for leveling inserted into the legs of the scaffold.
Use Proper Fall Protection when On a Scaffold
OSHA requires that you use some form of fall protection if the working deck of your scaffold is 10 feet or higher.
The fall protection may take the form of a guardrail system or a personal fall arrest system. Just be sure to use one–it's the law, but it's also a very good idea for safety.
Be Sure a Competent Person Has Checked for Points of Scaffold Safety
Before anyone uses a scaffold, a competent person must check to see that:
The scaffold was constructed in a way that meets OSHA rules for access (both when workers get on and when they get off)
All work areas are fully planked or decked
Guys and ties to the building are installed properly and are in good working condition
Guard rails are properly installed, and/or other means of fall protection is used
Online Support Scaffolding Training
A robust and effective safety training program will take advantage of a blended learning solution that utilizes classroom-based instructor-led training, field-based training, hands-on training, written training materials, videos, online elearning courses, field-based performance support, refresher training, and more.
An online supported scaffold safety training course like the one sampled below can be a great addition to such a training
Conclusion: Don't Fall off Your Scaffold!
Scaffolds are very helpful, but they also present a number of unique and potentially fatal hazards when used on the job.
Following these tips will move you in the right direction toward working with scaffolds safely. Of course, don't stop here–there's plenty more to learn about working safely when on a scaffold.
Please feel free to download the free JHA guide, below.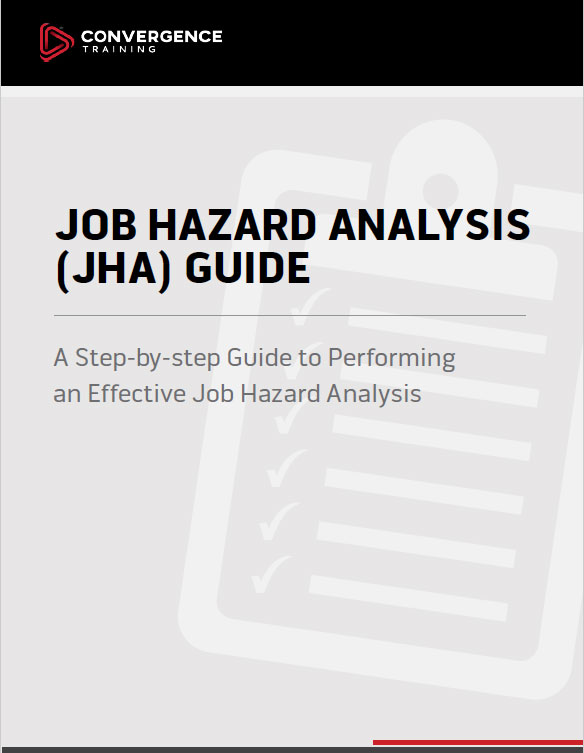 Job Hazard Analysis Guide
Learn how to perform a job hazard analysis on the job with our free step-by-step guide.