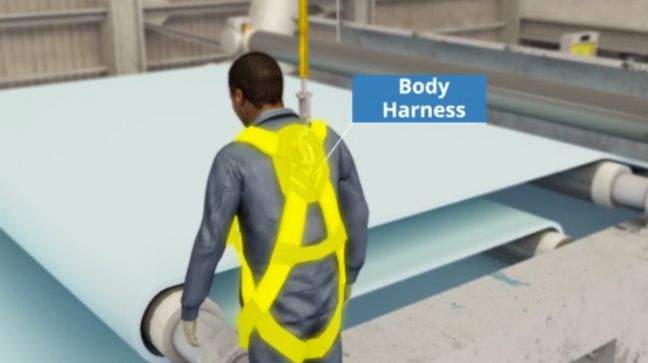 Since the national Safety Stand-Down to Prevent Falls was just a week or two ago, we thought we'd follow up with some additional articles on preventing falls.
In this article, we're going to provide a few quick, easy, and important tips on wearing a fall protection harness.
You might also want to check out the other articles related to falls and fall prevention that we created for the national Safety Stand-Down:
3 Fall Protection Harness/Fall Prevention Tips
There's a lot to know about fall prevent and protection in order to work safely while at heights, but the following three tips will be a great start.
1. Wear a Full-Body Fall Protection Harness
The fall protection harness you wear should be a "full-body harness" that wraps around your trunk, shoulders, and thighs.
If you DO fall, a full-body harness like this will more evenly distribute force across your body, and that in turn will reduce the risk that you'll be seriously injured. Sounds like a good deal, no?
2. Inspect, Put On, and Adjust Your Fall Protection Harness Properly
Never put on a fall protection harness until you've inspected it properly.
While inspecting your harness, check all straps, buckles, D-rings, and lines for any sign of damage or wear.
Next, follow manufacturer instructions for putting the harness on, and then check to make sure you've properly fastened and adjusted all straps.
Never start work and begin working at heights unless you're fully satisfied with the condition and the fit of your harness. Talk to your supervisor and/or get a different harness if there's a problem.
3. Make Sure You're Safely Connected
Be sure your lanyard is attached to the D-ring on your fall arrest harness at one end and is attached securely to an approved anchor point at the other end. Remember that a guard rail is NOT an anchor point.
Ask your supervisor if the anchor point is strong enough to withstand all forces if you should fall.
Online Fall Prevention & Protection Training
Workers can benefit from receiving a blended learning solution for fall protection & prevention training that includes instructor-led training, hands-on training, online training, refresher training, and even on-the-job performance support.
An online course like the online fall prevention and protection course sampled below can be an effective part of that blended fall protection & prevention training solution.
Conclusion: Fall Protection Harnesses Can Save Your Life!
Always remember how dangerous (and potentially fatal) working at heights can be, and always remember to use proper fall protection & prevention, including a fall-prevention harness, when appropriate.
Keep an eye out for additional articles on fall protection topics and work safely!
And while you're here, please download our free JHA guide.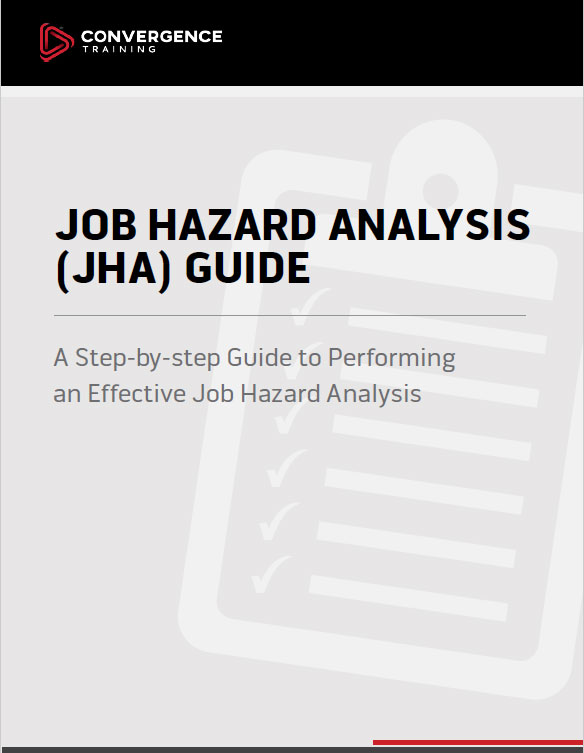 Job Hazard Analysis Guide
Learn how to perform a job hazard analysis on the job with our free step-by-step guide.