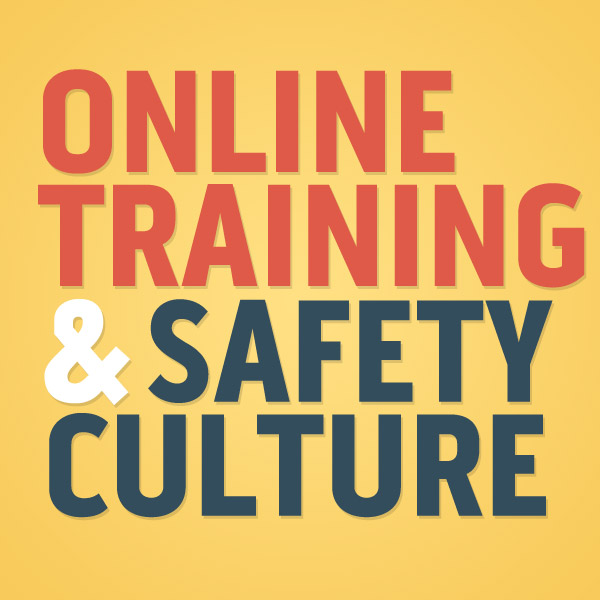 If you're in safety, you may be familiar with various reasons why it's a good idea to use online training tools as part of your safety/EHS training program at work.
There are lots of reasons. It can result in more effective training and therefore a safer workplace. It can help you deliver training to more people, especially those who work on different shifts or in different locations. And it can do all that while ALSO cutting your EHS training costs and still facilitating instructor-led training or other forms of face-to-face training.
But here's one you may not have heard before: adopting an online training system can cause your workers to take a more active, engaged role in safety matters at work. So the online training not only improves your EHS training program, it also has a positive effect on your safety culture and on safety as a whole at work.
But you don't have to take it from me. In fact, we've heard this very point from three customers who made the move to an online training system and began using them for safety training at their workplace. We'll give you a quick overview below.
Convergence Training is a training solutions provider with a long history of creating EHS training solutions.
Learn more about our training management solutions, eLearning course libraries, and custom training solutions.
Three Stories about Online Safety Training Causing Employees to Take More Ownership on Safety Issues at Work
During recent conversations with current customers, their safety and/or training managers have repeatedly told us that adding an online training element to their EHS training program caused an unanticipated benefit: increasing the employee's sense of ownership on safety issues at work.
Which is great.
Here are quick overviews of three stories from three real customers, all of whom recently when "online" with some of our tools (a learning management system, e-learning courses, or both).
Some of their uses of the online tools, and some of the benefits they report, may surprise you.
The Distribution of Safety/EHS Courses Causes Workers to Improve Safety Culture In All Aspects of Work (Small Manufacturing Facility, Hawaii/United States)
Here's one training manager's story about how adding an online EHS training component improved her company's safety culture dramatically.
Interviewer: What was the state of your safety training and safety culture before you began using the Convergence LMS and EHS e-learning courses from Convergence?

Training Manager: Not that good, honestly. We were a new company that had spun out of a series of corporate takeovers and downsizings. We had a small core of experienced workers, but most of our workforce was somewhat newly hired and inexperienced in our production processes. They were new to our processes, procedures, machines, and equipment. And that means they were unaware of most of the hazards, too.

Interviewer: And that's when you decided to come to Convergence to get some tools to help?

Training Manager: Well, basically, yeah. Actually, the decision to get the LMS and EHS courses from Convergence was made by others at the same time I was hired as HR manager. And so I was put in charge of building a training program, including an EHS training program, largely from the ground up. And I used the LMS and EHS courses from Convergence to do that. And they worked well–better than I could have expected, really. But those were the kind of benefits I expected, even if things worked out better than I had expected. But what really caught me off-guard was when I began seeing benefits I hadn't planned on…

Interviewer: Now what do you mean there? What kind of unanticipated benefits are you talking about?

Training Manager: Well, like I said, when I started people had already been working there and there wasn't much of a safety training program. It was pretty minimal and cut-and-dry. And because of that, I think the workers didn't give safety much thought. For themselves, sure, although even that was limited by their lack of job-specific knowledge and the lack of understanding of hazards they faced. But there wasn't a broader safety culture, a sense that "we're all in it together and the safety of everyone is important." But that all changed when we got the LMS and began assigning EHS courses through it.

Interviewer: Why was that?

Training Manager: I think when we began using [the] LMS and assigning an organized EHS training, the workers took notice. They saw that the company had made an investment in safety and that they cared about the workers. And that just sort of snowballed. I began to notice workers letting others know about unsafe acts or hazards on the job, and I also noticed an increase in reports of hazards and near-misses. Over time, our employees became much more personally and emotionally invested in safety, and now they truly believe that creating a safer workplace for all workers is everyone's job, and that they all deserve nothing less.
So in this case, the training manager (and the company) got the benefits they expected from the online safety training–a greater knowledge of workplace hazards, etc., but also a totally unexpected benefit–having employees take ownership of safety, actively caring about the safety of others, and accepting nothing less than a safe workplace for all workers.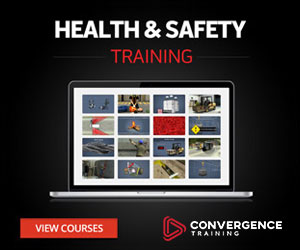 Using the Online System as a Central Repository to Capture and then Distribute "Tribal" Job-Specific Safety Knowledge (Large Manufacturing Facility, Southeastern United States)
This training manager explained to us how, after adopting our online tools (most important, our learning management system), he had workers create their own job-specific safety/EHS courses, which were then imported into the LMS and distributed to all workers who needed that information.
Training Manager: We've got an aging workforce, lots of folks getting ready to retire soon. And like a lot of places, at our mill we've got a lot of pockets of "tribal knowledge."

Interviewer: What do you mean by "tribal knowledge?"

Training Manager: Important workplace knowledge that only certain people know. And for us, it was important to somehow capture that knowledge, have a place to store that knowledge, and make it available to the other workers who needed it. And so we started with safety. What we did was have all of our workers document key parts of their jobs–both job skills and safety aspects.

Interviewer: How did they do that?

Training Manager: Well, we had them create their own e-learning courses with an e-learning authoring tool called Articulate. (Note: click for more about e-learning authoring tools, using e-learning authoring tools with an LMS, and how to use an e-learning authoring tool to create your own safety training e-learning courses.)

Interviewer: Cool, we're familiar with that. But they could have used something like Word or PowerPoint too, right?

Training Manager: Sure. But these self-created e-learning courses worked well for us. It was pretty easy for our workers to learn to use them to make their own e-learning courses, and then they'd had them in to me and I'd put some final touches on them. The great thing about using the e-learning courses, though, is that that they included not just the information from the worker who made them, but also their name, picture, recorded voice, and even a link to email them. And what that they did is, once I had taken the course, put it into the LMS, and assigned it to other workers….then those other workers would check the LMS the very first thing when they got to work at the beginning of their shift to see the new training materials created by Bob, or by Sue, or another of their coworkers. It created real excitement about safety, everyone wanted to make the best safety training courses possible, and everyone was excited to see the safety e-learning courses their coworkers made.
This is a great story, because by putting the workers in charge of recording their knowledge, the training manager created an environment of excitement about EHS training–while also capturing knowledge that would have been lost to the company when these workers retired.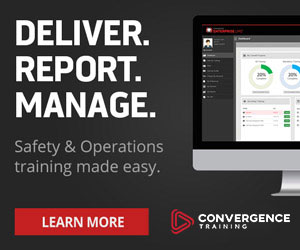 Using the Online Training System to Track Quarterly Safety Tasks and Determine Safety Bonus Eligibility for Employees (Small Manufacturing Facility, Midwestern United States)
Here's how one training manager used our online training system to facilitate the safety bonus system at his workplace–while not providing an accidental incentive for workers to hide or not report safety incidents.
Training Manager: I utilize…[the LMS]…as a better way to transfer ownership, which I think is a bigger part of managing than… [simply tracking KPIs]. So we used it more to build a culture, I guess, to sum it up. Instead of saying "we want to lower incidences in this area," we say, "well, we're going to lower incidences by increasing our culture, the responsibility of the employee, those type of things. That's what we have used Convergence [Training LMS] for.

Interviewer: Great. And what were the results? Did it work?

Training Manager: Oh, definitely, because we have a system–a safety bonus system. [Our use of the LMS for that safety bonus system] actually ties right into what OSHA wants. So OSHA doesn't want you giving safety benefits just for not having injuries, because it promotes hiding injuries. So our corporation drafted a policy that said "Employees have to conduct X, Y, and Z" in order to conduct safety bonuses, and Convergence gave us the perfect way to track that information.
So in this case, the training manager used the LMS not only to assign and track training, but to record specific tasks workers performed as part of their expected "safety contribution" for a month or quarter, to credit workers with completing those safety tasks, and for awarding safety bonuses when those tasks were completed. All without creating an incentive to workers to not report safety incidents while chasing a bonus payment.
Conclusion: Improve Your Safety Culture and Safety Record with an Online Training Tools
There are three great stories from our customers, each highlighting a slightly unanticipated safety benefit or a slightly different use of online training tools for safety at work.
What about you? What are some of the big safety challenges you face at your workplace?
Have you used online tools for EHS training before? An LMS? e-Learning courses? Both? If so, what experiences can you share below?
And hey, before you leave, please feel free to download our Online Safety Training Buyer's Guide and Checklist.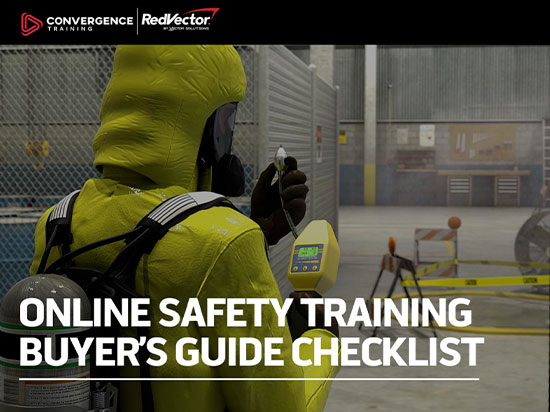 Online Safety Training Buyer's Guide Checklist
Learn how to evaluate different online safety training solutions to find one that best fits your company's needs with our FREE informative guide and checklist.