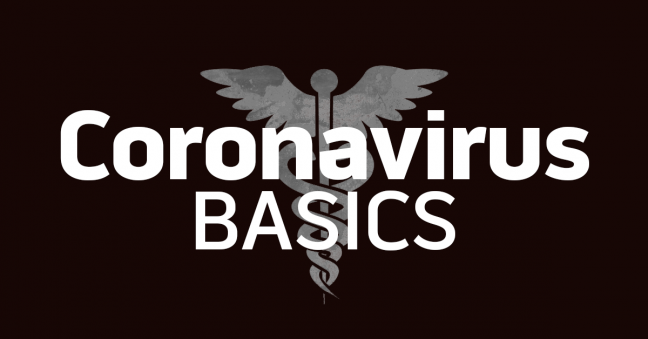 Workplace learning has made increasing use of technology for not only years, but for decades now.
And then the COVID-19 pandemic came, making face-to-face, instructor-led training dangerous, potentially fatal, impractical, and less desirable and making various forms of online, remote, or technology-assisted training even more desirable.
We've done our best to keep writing about how to deliver training more effectively and safely as a result of COVID-19, We wrote an article about quickly transitioning to elearning and another on quickly taking up live online learning and followed those up with a webinar on the same topics. Then we had a recorded discussion with Shannon Tipton about live online learning, including the use of webinars and virtual classrooms. We've talked about it elsewhere, most notably in some webinars on online manufacturing training and online maintenance training. And we'll be writing about it again in an article with some tips on virtual classrooms via guru Cindy Huggett.
In this article, we're going to quickly introduce three online learning technologies to consider as your company continues to adapt your own training programs because of COVID. As always, let us know if you've got any questions!
Learning Management System (LMS)
A learning management system is the industry standard for administering and managing training programs. This includes online training, such as elearning courses, videos, and virtual classrooms, but also includes classroom training, field-based training, instruction at community colleges, and more.
Click here to learn more about learning management systems.
eLearning Authoring Tools
You can use an elearning authoring tools to create your own custom elearning courses to match your organization's specific learning needs and challenges.
Although there are people who are experts at using these to create stunning elearning courses, the floor is attainable for all of us–making effective elearning courses relatively simply–because these tools are pretty easy to use (and they often come with a free 30-day trial period as well).
There are lots of these elearning authoring tools on the market. The list below, which includes most of the big players on the market, is a good start by leaves many out:
Adobe
Articulate
Lectora
iSpring
Camtasia
Webinar & Virtual Classroom Platforms–Live Online Learning
"Live online learning" is an umbrella term that includes webinars as well as what is known as virtual classrooms.
We've written more about this elsewhere–see here and here–but quickly, here are a few things you should know.
A webinar can be an effective communication and broadcasting tool. Got a simple new policy to discuss and inform employees about? Need a weekly check-up with your team? Webinars are a good solution.
A virtual classroom, however, involves a lot more instructional design. It's designed to create active learning, to aid comprehension and retention, to create behavior change and increase transfer onto the job, and to impact significant business goals.
Please check out some of those links at the beginning of this article if you'd like more information about live online learning, webinars, and virtual classrooms.
Conclusion: Online Learning Has Been Growing for Years; It's Increasing Now Due to COVID; This Will Continue When We've Got COVID Under Control
The times they have been changing for quite a while. And online learning technology and tools have been becoming increasingly common and valuable over time. COVID accelerated that, and it's very unlikely we'll move backwards even after there's a vaccine and once we've got this pandemic under control.
If you're not using the technology we listed above now, you might want to give them some thought. And of course there are skills we need to use these tools correctly.
Learn even more about online industrial training tools & tech in this article and see Jane Hart's analysis of the Top 200 Tools for Learning in 2020 here.