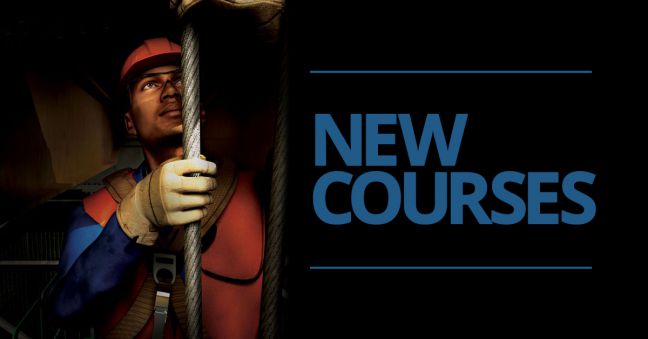 We typically only publish one "New Courses" blog article a month so that our blog articles primarily focus on delivering helpful articles for you related to manufacturing, safety, training, and similar workplace topics.
But we've been very busy this month getting a HUGE number of new course offerings available for you. How did we do it? These new courses–3 series of related courses, really–are one of the many fruits of our new partnership with RedVector.
We knew you'd want to know about all the exciting new offerings, so we provided a quick explanation below. If you're curious for more information, just click the links we've provided to see course listings, video previews, and more for each of the three new series of online training courses.
3 New Series of Courses From Our Partnership With RedVector
Our new Multicraft series includes more than 300 courses on topics related to electrical maintenance, mechanical maintenance, and process operations. The 300 courses are divided into the following categories:
Industrial Fundamentals
Process Operations
Electrical Maintenance
Mechanical Maintenance
Click to learn more about our Multicraft courses.
Our new Process Operations training series includes more than 75 interactive training courses to help workers acquire critical knowledge of theory, systems, equipment, instrumentation, conditions, and safety procedures. The 75 courses are divided into the following categories:
Plant Operation Basics
Operator Responsibilities
Process Operation
Process Equipment
Click to read more about our Process Operations courses.
Our new Total Productive Maintenance, or TPM, training series includes 27 courses on maintenance and reliability concepts. The series of courses is divided into the following categories:
Maintenance & Reliability
Workplace Organization
Product Quality
Principles of Manufacturing
Click to read more about our Total Productive Maintenance course series.
That's our list for this month. Stay tuned for next month's list (we've got some exciting courses coming!), feel free to check our entire list of workforce training courses, and please do contact us with any questions you may have.
And please download our free guide to effective manufacturing training (immediately below) before you go.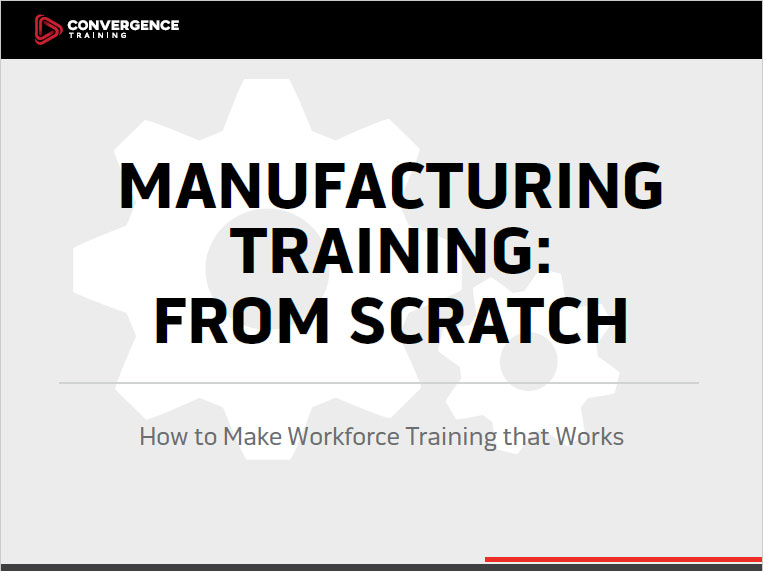 Manufacturing Training from Scratch: A Guide
Create a more effective manufacturing training program by following these best practices with our free step-by-step guide.