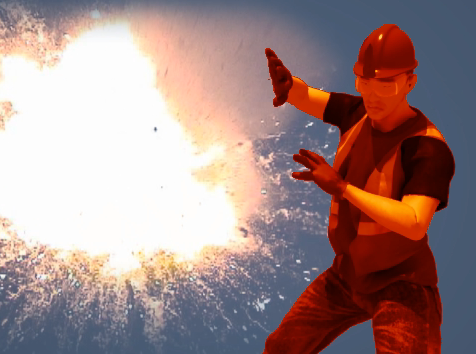 Chances are you know that OSHA has been talking about creating and enforcing a Combustible Dust Standard for some time now. That's been going on since 2009, actually, so the process isn't a great barn-burner.
We last wrote about it in 2013, and there hasn't been a lot to update since then.
However, we noticed that combustible dust appears on the 2016 OSHA Unified Agenda again, so we thought we'd draw that to your attention, let you know what OSHA's up to this year, and use it as an opportunity to share some resources on combustible dusts you may not have.
And so, we've published this list for you (with help from the good people at OSHA). It's a veritable combustible-dust storm of information. We hope it helps out.
What's OSHA Up to With Combustible Dusts This Year?
If you check out OSHA's 2016 Unified Agenda, you'll see Combustible Dusts listed and you'll see it's in the "pre-rule stage."
In itself, that may not be that interesting. It's been listed on the Unified Agenda in pre-rule stage since 2009.
But if you click on the combustible dust link on the Unified Agenda, you'll see more detailed information about this, and you'll see that for the first time since a stakeholders meeting was held in March of 2012, something new is happening. In particular, OSHA's going to being the SBREFA process in October of 2016.
What's an SBREFA?
SBREFA is an acronym for Small Business Regulatory Enforcement Fairness Act.
Here's how OSHA explains the SBREFA process in general on their website:
"In 1996, Congress passed the Small Business Regulatory Enforcement Fairness Act, or SBREFA, in response to concerns expressed by the small business community that Federal regulations were too numerous, too complex and too expensive to implement. SBREFA was designed to give small businesses assistance in understanding and complying with regulations and more of a voice in the development of new regulations. Under SBREFA, the Occupational Safety and Health Administration (OSHA) and other Federal agencies must:

Produce Small Entity Compliance Guides for some rules
Be responsive to small business inquiries about compliance with the agency's regulations
Submit final rules to Congress for review
Have a penalty reduction policy for small businesses
Involve small businesses in the development of some proposed rules through Small Business Advocacy Review Panels.

In addition, SBREFA established 10 Small Business Regulatory Fairness Boards to receive comments from small businesses across the country about Federal compliance and enforcement issues and activities, and report these findings annually to Congress. The legislation also gives small businesses expanded authority to recover attorney's fees and costs when a Federal agency has been found to have acted excessively in enforcing Federal regulations."
Does That Mean a New Combustible Dust Standard Is Right Around the Corner?
Not necessarily.
It's another step in the process, and it's worth knowing about. But it doesn't mean the final rule's going to follow immediately.
We'll keep you up to date as the process moves along. And of course, we'll let you know if and when OSHA publishes a final combustible dust rule.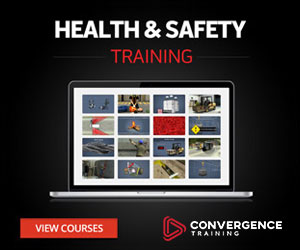 Additional Combustible Dusts Resources for You
Since we were writing this article up, updating you on progress at OSHA, figured we'd include some resources for you about combustible dusts as well.
OSHA's Combustible Dusts National Emphasis Program
Although OSHA doesn't currently have a combustible dust standard in final form, they DO have what they call a national emphasis program.
You can read about OSHA's Combustible Dust National Emphasis Program on their website.
If you've read this national emphasis program before, but it's been a while, it may still be of interest to you. That's because OSHA had to make some changes to the Combustible Dust National Emphasis Program in October, 2015 to correspond with some changes in the big HazCom 2012/GHS alignment.
OSHA Safety and Health Topic Pages
Are you familiar with the helpful Safety and Health Topic webpages that OSHA puts together on different topics? If not, you should become familiar with them. They're a great collection of helpful resources on different safety and health topics (hence the name). Here's a list of Safety and Health Topics of interest when it comes to combustible dusts.
U.S. Chemical Safety and Hazard Investigation Board
The U.S. Chemical Safety and Hazard Investigation Board (I always call them the CSB–I'm not sure I knew they had such a long name) always has a lot of interesting videos and more on safety topics. Here's what they have about combustible dust.
Related Consensus Standards
In OSHA's words, "These standards are NOT OSHA regulations. However, they do provide guidance from their originating organizations related to worker protection. In some cases, they may be mandated by State or local governments, or individual companies."
National Fire Protection Association (NFPA)
61, Standard for the Prevention of Fires and Dust Explosions in Agricultural and Food Processing Facilities
484, Standard for Combustible Metals
654, Standard for the Prevention of Fires and Dust Explosions from the Manufacturing, Processing, and Handling of Combustible Particulate Solids
655, Standard for Prevention of Sulfur Fires and Explosions
664, Standard for the Prevention of Fires and Explosions in Wood Processing and Woodworking Facilities
Other Combustible Dust Resources
What about Combustible Dust Resources from Convergence Training?
Hey, glad you asked. Yep, we've got some stuff for you too.
First, you might want to check out this sample from our Combustible Dust eLearning course.

In addition to that, we've taken the terms that OSHA defined in their newly revised Combustible Dust National Emphasis Program and created an online, interactive glossary of terms that you can even download for free. Click that link you just passed if you want to check that out.
And even though this is not specific to combustible dusts, we also have a free Guide to Effective EHS Training that you're welcome to download. That's it, below.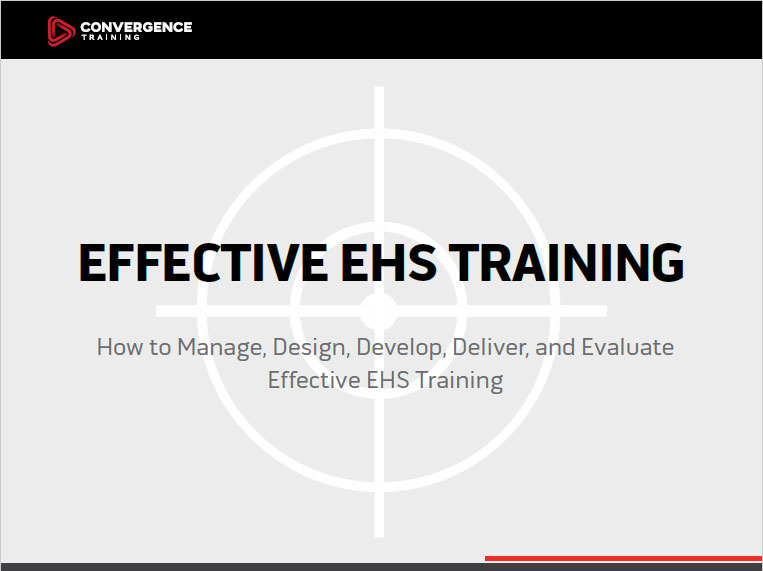 Effective EHS Training: A Step-by-Step Guide
Learn how to design, create, deliver, and evaluate effective EHS training by following these best practices with our free step-by-step guide.