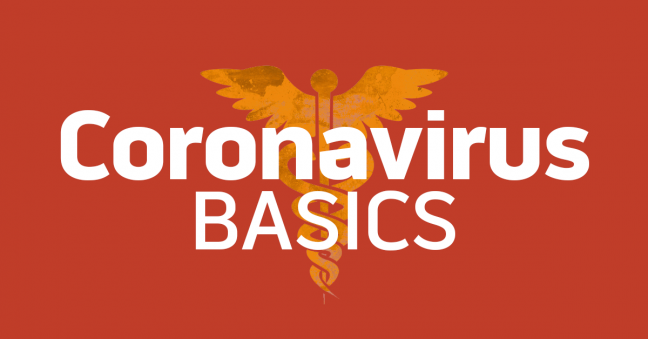 Employers all over the world, and certainly here in the United States, are trying to find ways to mitigate the spread of COVID-19 infections at work so their companies can stay open and productive while their people stay safe and healthy.
In this article, we're going to present 10 key safety considerations for reducing the risks of COVID-19 spreading at your workplace.
Before we begin, please know that we've got a COVID Return to Work Checklist for you and our parent company Vector Solutions has created free online COVID-19 Safety Training courses you're welcome to use as well.
10 Tips for Workplace COVID Prevention
Here are ten tips to implement at work to help reduce the spread of COVID.
1. Create and Implement a COVID Prevention Plan
According to OSHA, workplaces should create a COVID prevention plan that has a single COVID coordinator and includes a total of 16 elements. We've listed and explained more fully those sixteen elements in our COVID/Return to Work checklist, so download that checklist for more details and we'll just quickly list the 16 elements here.
Assign a workplace COVID coordinator
Identify how workers might get exposed
Identify measures to control the spread of COVID (use the hierarchy of controls)
Consider policies and procedures that protect workers at higher risk
Establish a system for communication about COVID
Educate and train workers about COVID and your COVID-related policies and procedures
Instruct workers who are infected or potentially infected to isolate/quarantine
Reduce the negative consequences of isolating/quarantining on workers
Isolate workers who show symptoms at work
Perform enhanced cleaning and disinfecting after people confirmed to have COVID or suspected to have COVID are at your work
Provide guidance to workers on screening and testing
Record and report to OSHA COVID-19 illnesses and deaths
Establish anonymous method for workers to voice COVID-related concerns and ensure there are no retaliatory actions against employees raising concerns
Don't distinguish between workers who have been vaccinated and those who have not been vaccinated
Comply with other relevant OSHA standards
2. Isolate Workers Who Have or are Likely to Have COVID-19
If workers have or are likely to have COVID-19, they should isolate at home. Use these CDC guidelines for COVID-19 isolation policies.
3. Have Workers Quarantine if They've Been Exposed to COVID-19
If workers have been exposed, they should quarantine.
According to OSHA's guidance, "being exposed" might include:
Being within 6 feet of someone with COVID for a total of 15 minutes or more within a 24-hour period
Providing care at home to someone with COVID
Having physical contact (hug, kiss, etc.) with someone with COVID
Sharing eating or drinking utensils with someone with COVID
Having someone with COVID sneeze, cough, or otherwise get respiratory droplets onto that other person
4. Have Workers Maintain Physical Distancing in Common Areas at Work
Have workers stay at least six feet apart.
As a safety manager, you can try to limit the number of people the same area at the same time by eliminating meetings, allowing remote work from home, staggering shifts, staggering access to common areas like lunch rooms, and similar measures.
You might also redesign work processes so people don't have to work so closely and/or redesign work areas so people are further apart (example–move desks away from one another).
5. Install Barriers Where You Can't Otherwise Maintain Physical Distancing
In some cases, it may not work to simply ask people to stay six feet apart.
In cases like that, consider putting physical barriers in place that keep people further away from one another and/or that limit a person's ability to travel from one work area to another (like, for example, from floor to floor).
6. Use Face Masks and Other Face Coverings
Face masks help prevent the risk that someone with the virus can pass it to someone else and also help the worker wearing the mask reduce the risk of getting the virus. Have employees wear masks.
OSHA explains face masks should have two or more layers of a tightly woven, breathable fabric (example: cotton) and they should fit sugly over the nose, mouth, and chin. Masks should NOT have exhalation vents.
Keep in mind reasonable accommodation for workers who can't wear face masks.
Also, keep this in mind: if you want workers to use face masks, it's not a bad idea to provide free face masks.
7. Improve Ventilation
Improved ventilation inside a building helps to reduce the risk of COVID transmission.
Consult the following for help with ventilation at your workplace:
8. Use Personal Protective Equipment (PPE) When Necessary
There may be times when, after you conduct JHAs and risk assessments and consider controls to mitigate the spread of COVID-19 using the hierarchy of controls, you'll want workers to wear PPE (such as gloves or respirators).
Remember to provide all PPE, including things like respirators or face shields, to employees free of cost, and always comply with relevant OSHA standards regarding PPE, including:
9. Provide Workers with Supplies to Maintain Good Personal Hygiene
Provide things like soap and warm, flowing water; hand sanitizers; tissue and trash cans; etc., so workers can practice the proper personal hygiene for COVID risk mitigation that you'll teach them about in your COVID-related safety & health training.
10. Conduct Routine Cleaning and Disinfecting
You should also create implement a program for routinely cleaning and disinfecting the work area.
Consult this CDC Guidance for Cleaning and Disinfecting and this list of EPA-Approved Disinfectants for COVID-19.
Conclusion: Keep Workers Safe From COVID-19
We hope this overview of OSHA's suggestions for COVID-19 Prevention Plans and these additional tips are useful for you as you try to keep the workers in your organization safe and healthy during the COVID pandemic.
In addition to this article, you might find the following articles related to COVID, OSHA, or both helpful as well:
And as always, we encourage you to read that full OSHA COVID guidance published on January 29, 2021.
And be sure to download the Return to Work checklist below. 
COVID-Return to Work Checklist
Download this checklist, based on OSHA's January 29. 2021 "Protecting Workers: Guidance on Mitigating and Preventing the Spread of COVID-19 in the Workplace," to help keep the workers at your organization safe and healthy during the COVID-19 pandemic.