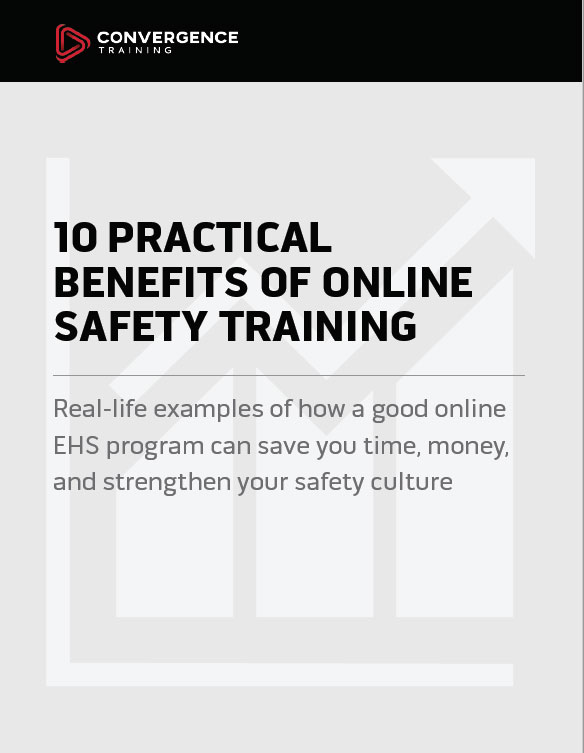 Many work places use quite a bit of online training for EHS training, while others still haven't made the online plunge.
If you're not using it now, and perhaps are on the fence, you should know that there are plenty of reasons to use online EHS training for a safer workplace. Online training has proven itself, showing it can make training itself more effective in many instances; that it can reduce the cost of training (especially for large workforces or workforces that are spread over a great distance); that it can greatly reduce the time, effort, and cost necessary to administer training; and that it can provide a welcome element of variety to training for employees.
Read on for more reasons to consider adding an online aspect to your current EHS training program.
Our world is changing, sometimes quite rapidly.
Some of those changes make online EHS training tools a very practical, efficient, and effective solution as part of your EHS program.
Those changes include:
A younger generation now entering the workforce is very comfortable being online and in many cases expects it (read about safety training for millennials here)
High-speed Internet connections make it increasingly easy to deliver engaging video-based training online (see some exciting samples here)
Wireless Internet and the widespread availability of mobile devices give us the chance to deliver training in more, increasingly convenient ways (learn more about mobile safety training here)
The move to global workforces continues, making standardized instruction through field-based OJT and instructor-led training more and more difficult (learn about online training for standard training messages here)
Technological advances are making it easier to make use of 3D animations, augmented reality, and virtual reality delivered online for EHS training (read about the benefits of 3D animation for safety training here)
Online tools are proving themselves to be an efficient way to deliver on-the-job performance support directly to workers in the field, when and where workers need it (click to read about mobile training apps for performance support)
The need for an increasingly skilled workforce means that more and more workers are becoming familiar with computers and being online (click to read about lifelong learning and learning to learn new skills)
Many people are already quite familiar with being online from their "real lives"–are your parents or even grandparents on Facebook, for example?
You probably already use many other online tools at work already
Still not convinced?
Well, if not, you may want to download the guide below, which lists 10 specific ways online EHS training can benefit your company, with at least one case study or example for each way.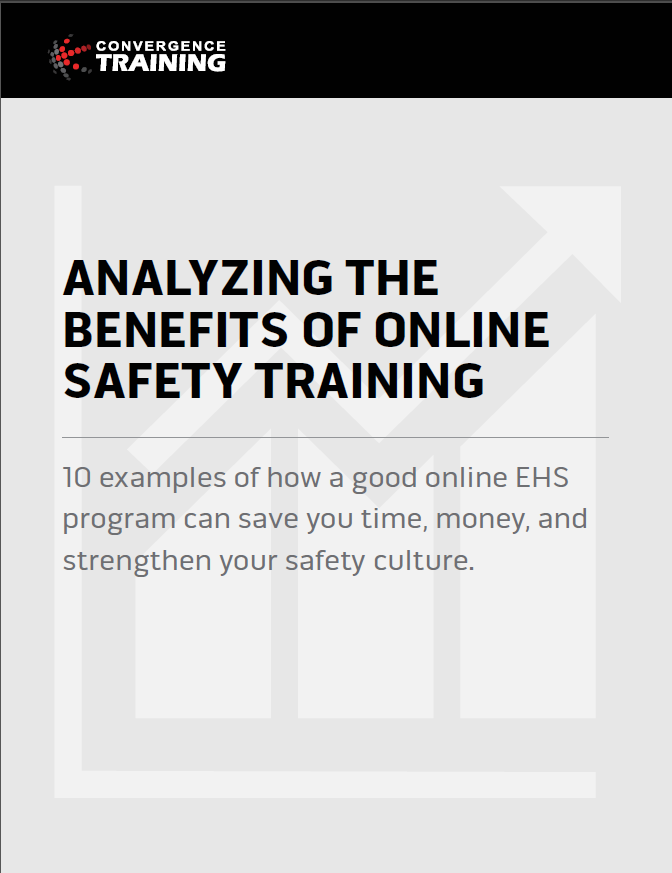 Benefits of Online Safety Training
Wondering if you should make the plunge with online safety training? This guide gives 10 reasons why, each based on experiences at real companies like yours.