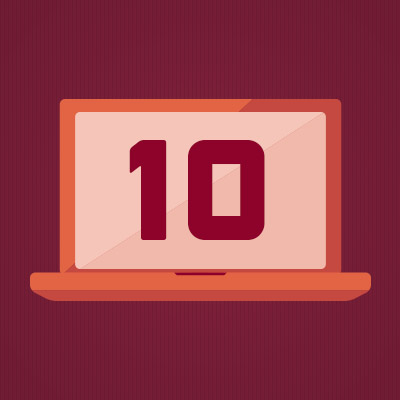 We believe the best way to provide safety training to your workers is to use a blended learning solution, mixing and matching the different types of training (instructor-led, field-based OJT, video, e-learning, written materials, social learning, webinars, etc.).
And that's no surprise, since we write about it a lot, but also since it's recommended by ASSE/ANSI z490.1, the US national standard for EHS training; by the noted learning researchers Dr. Ruth Colvin Clark (in her book Evidence-Based Training Methods) and by Dr. Will Thalheimer (in his Does eLearning Work? white paper); and by the US Department of Education, in their Evaluating Online Learning study.
But it's also true that within a blended learning solution, when you select the type of training to use for each training need, you shouldn't select randomly. Instead, you'll want to look at the benefits and downsides of each training type, and try to find a match between training type and training need.
With that in mind, here's a quick list of some advantages of online safety training. We've got 10 items on the list, and have given one or more examples or case study for each.
Hope you find some food for thought here.

1. SPEND LESS TIME AND MONEY CREATING SAFETY TRAINING MATERIALS
Many companies think it's cheaper to create training materials on their own instead of having a training provider do it.
It sounds reasonable at first—you've got experts in-house who know everything your employees need to know, right? Maybe you can have your safety manager and some engineers work together on it?
But what sounds like a good idea in theory doesn't always turn out that way in practice. Especially when you consider the costs of producing training, the cost of removing experts from their real jobs, and the indirect cost of having ineffective safety training developed by people who aren't experts in training development.
Example:
Assume the direct costs of paying your safety manager and an engineer for a year are $125,000 each, or a total of $250,000/year. Next, assume that each spends a total of six months creating safety training materials for your workforce (although it could easily take more than that). That's more than $125,000 right there.
Next, consider the indirect costs of pulling these people off their ordinary jobs: For giggles, we'll put that at another $100,000. But again, it could be much more than that.
Finally, consider the quality of the training materials those two will create. They're not instructional designers, and the materials they'll create are probably not going to be engaging and effective. There may be no learning objectives; the writing may be poor; the graphics may not be instructionally sound; the formatting of the materials may make them harder to learn from; and the assessments may not accurately evaluate workers' skills and abilities. This less-effective training has its own indirect cost on employee safety, productivity, and morale.
As you can see, the costs of producing training internally are higher than you would expect. NOW you may see the true dollars and cents (or should we say sense?) of having training materials created for you.
Related Articles:
2. CUT THE COST OF TRAINING DELIVERY
Many companies do all their training in what they proudly refer to as the old-fashioned way: instructor-led training in a classroom environment or face-to-face OJT in the field.
Don't get us wrong. We think there are times when instructor-led, face-to-face, person-to-person training is just the right solution. It can be great!
But there are other times when different training approaches are the better choice.
In some cases, that's because the training is more effective when delivered in a different format. In others, it's because it's less expensive to deliver training in a different format. And sometimes, both reasons apply.
Case Study:
A training manager at a large manufacturing facility in Louisiana was using a third-party training consultant to deliver safety training to workers. But that wasn't cheap. He had to pay the trainer and pay that person's travel expenses, for example. But the bigger problem was that in order to get all his workers together for the training, he had to pull them together after work and pay them overtime to complete the training. Plus there was the expense of food and drinks during the training, and the time he spent arranging all of that. This all added up to a LOT of money.
A few years ago, he decided to get our learning management system (LMS) and 3-D animated safety training online courses. This allowed him to deliver a lot of the training online. Workers could complete the online part of the training on their own, during slow parts of their work day. The very expensive overtime was no longer necessary.
He later told us that the LMS and online safety training courses paid for themselves in the first day (!), and that they saved his facility almost $300,000 on safety training in the first year alone.
And that doesn't even take into account that in many cases (though not all), the sophisticated visual images, audio narration, practice questions, and testing of the e-learning courses make for more effective training and assessments than the third-party consultant was providing. This more effective training comes with its own set of financial benefits we're not including here but we should keep in mind as well.
Nor does it take into account the benefit of online records, which we'll get to next.
Related Articles:
3. REDUCE THE COST OF SAFETY TRAINING RECORDS AND REPORTING
Another expense that adds up quickly with training is the expense of creating, storing, retrieving, and reporting on training records.
Stop and think of all the work you do when creating records of safety training: passing out paper-based sign-in sheets and gathering signatures; creating Excel spreadsheets and Access databases; entering data into those spreadsheets; storing paper-based records in manila envelopes in metal file cabinets; later rifling through those file cabinets or scanning those spreadsheets trying to see who's done and who's not done with training, etc.
You get the idea—if you're still using a paper-based record system, or if you're still using a largely manual process of creating training records in spreadsheets, you're spending way too much time on training records and you're getting very few of the benefits an online system can give you, such as easier reporting, dashboard views, and automated notifications.
Examples:
Here are some ways you can spend dramatically less time and money on safety training recordkeeping and reporting—all while getting better, more complete, and more accurate training records.
How much time do you spend on recordkeeping? What's the cost of all that time? Why not save time and money by automating this and putting it online?
Related Articles:
4. CUT COSTS OF INJURIES & ILLNESSES
There are MANY reasons to make sure people get their proper safety training. The first and most important is that nobody wants to see anyone get hurt. No job is worth getting hurt or killed for—it's something you hear all the time, but it's more than just lip service. It's true.
But companies also have financial motives to provide safety training. When a worker gets hurt, sick, or even killed on the job, it's expensive. You've got to take time out to ensure the welfare of that worker; you may have to train a replacement; you may have to reassign the sick or injured worker to a new, less-critical position; etc.
Example:
A training manager in a Georgia mill explained to me that an employee had suffered a back injury while lifting materials improperly from a conveyor (even though there was a mechanical lift for that purpose). In one year, direct costs associated with that person's injury had totaled $200,000.
To make it worse the company had to reassign the worker to an unnecessary position they created solely to keep that person employed. So that adds more thousands to the costs.
And of course, additional costs came with staffing the injured worker's former position, and training someone to perform that.
Related Article:
 5. AVOID COMPLIANCE PENALTIES
You should provide safety training to your workers for the right reasons: to protect the safety and health of workers and to preserve the environment. And if that's not enough, of course it's also the law, and we all want to follow the law.
But along with those carrots, there's a stick: penalties and fines for non-compliance.
And those penalties and fines can be costly. Using prepared training materials can help you comply with the regulations you face. And a learning management system can not only help you deliver that necessary compliance training, but can also keep records and let you run reports to prove that you did it.
Case Study:
A packaging manufacturer who is a customer of ours recently had a disgruntled employee file a complaint about them with HIOSH (Hawaiian OSHA). The worker claimed he had not received proper safety training and that it was a dangerous workplace.
HIOSH came to the site to investigate. They met with the HR manager, who was ultimately responsible for the training function, including safety training.
HIOSH looked around the workplace and investigated. But in addition, the HR manager created an account in her LMS so they could investigate her training program. They looked at the company's LMS to see the type of training that was assigned, delivered, and conducted. They ran reports to see the training records of the disgruntled employee.
The HIOSH investigator was impressed with the company's safety program and safety training. It was obvious that the disgruntled employee's complaints about safety training and other safety conditions weren't factual. No fine was delivered—instead, the HIOSH inspector told the training manager "to keep up the good work."
More Examples and Cautionary Tales
A quick scan of OSHA's website shows these penalties in their "Recent Significant and/or Egregious Cases" listings: $758,000; $1,013,000; $463,000; $917,000; $1,200,000; $360,000; $307,000; $550,000; $729,000; $378,000; $563,000; $1,200,000; $157,000; and $1,900,000. All those fines were levied in 2011 or 2012. That money could have bought an awful lot of LMSs and EHS e-learning courses!
In addition, OSHA placed at least one company in their Severe Violator Enforcement Program, "which mandates targeted follow-up inspections to ensure compliance with the law." You can only imagine that's not fun. Why invite OSHA or another regulator to get up in your grill like this?
Related Articles:
6. SHORTEN THE TIME NEEDED TO TRAIN A WORKER
It takes a long time for a newly hired worker to get through all of the mandatory EHS training to work at a site.
Then there's the safety training the worker has to complete at each new position in his or her career line of progression.
And then there's the refresher training delivered every year (or at two- or three-year intervals, in some cases).
Conducting all or most of this training using written materials, face-to-face training, and instructor-led classroom training can chew up a lot of the worker's time.
But by using online learning in addition to these other types of training, you can (a) reduce the total amount of time an average employee needs to complete safety training and (b) compress the window of time needed to move the worker through the safety training cycle from start to finish.
Examples:
Although person-to-person and/or instructor-led training have some real strengths, they often come with a measure of inefficiency as well. Employees end up spending a good deal of time waiting for this kind of training—waiting for the instructor to be available, waiting while the instructor is called away momentarily, etc.
e-Learning courses can be used alongside these more traditional training methods to use the employee's time more productively and efficiently. For example, a new hire can begin the first day on the job by watching some e-Learning courses on basic EHS topics. Then, when the EHS manager is free, he or she can follow-up with a shorter, instructor-led session that addresses more complicated issues and provides an opportunity for Q&A or hands-on demonstrations.
The same point applies when a worker is promoted to a new position and is faced with new job hazards, or when the worker needs to complete refresher training after one, two, or three-years.
Related Articles:
Training for a Worker's Line of Progression
7. DECREASING COSTS OF MACHINE DOWNTIME & DAMAGE
A modern, industrial facility can produce at nearly miraculous rates. When everything's working, that is. Downtime is the enemy of efficient production. Downtime is expensive—very expensive.
But workers who have received proper job skill and safety training can help you decrease that downtime dramatically and keep your machines operating 24/7 all year round.
Examples:
When a new job process, new work flow, or new machine is introduced at a work site, it takes a lot of time to provide workers with the proper safety training. And in some cases, because the EHS manager is overworked, the training is never created, updated, or delivered.
It's easier to keep up with these changes, and to deliver timely safety training, with an LMS. The LMS creates an organized, structured method for evaluating your currently training, noting gaps, updating existing materials, creating new materials, and delivering those materials to appropriate workers.
And those workers who have received complete, up-to-date, accurate safety training on all job tasks, work procedures, production flows, and machines are more likely to use them properly and safely. And as a result, they're less likely to do something that causes you to interrupt operation, perhaps because a part was broken by a worker performing an unsafe act (as a result of improper training).
Related Article:
8. RECEIVE BETTER AUDIT SCORES FROM DOWNSTREAM CUSTOMERS
Many companies have to demonstrate to their own, downstream customers that they have a robust safety training program. Those downstream customers want to know the kind of company they're doing business with, and they often want to know if the company is providing appropriate safety training.
Having an LMS can help you provide better training and create better training records, and it also makes it easier to document your training efforts by running reports. This can help you better demonstrate the quality of your safety training, which in turn can earn you a better audit score from your customer. And that will make the customer more likely to continue their business relationship with your company. It's a self-perpetuating cycle of effective safety management providing a positive ROI.
Case Study:
We do business with a large manufacturing site in Pennsylvania. They make a consumer product, rebrand it, and sell it to a large national retailer who, in turn, sells it to people like you and me.
This large national retailer holds annual inspections at our customer's plant. These inspections include a review of the safety training program and safety training records. The training manager explained to me that in the past, these audits were very difficult for him. He'd drop everything to accommodate the auditor, would spend hours trying to find and gather training records, and yet would inevitably be unable to document all of his training. The auditor, in turn, would typically give his site an audit score in the mid-80s on a 100-point scale.
Then the training manager began using our LMS and safety courses, along with his own training materials. We caught up with him later, and he had good news for us. Recent audits had taken only ten to fifteen minutes of his time. He just ran some reports, printed them, and left them in the conference room with the auditors.
What's better, those audit scores skyrocketed—from the previous average of mid-80s to the high-90s. In fact, his site scored a higher audit score than any other site in his company ever had. And, not too surprising, soon other sites in the company became our customers too and began using the LMS and online courses as well.
Related Article:
9. GIVE WORKERS A SENSE OF OWNERSHIP OF SAFETY
Using an LMS to deliver your EHS training shows workers that you care enough to make an investment in their safety and health.
This, in turn, causes the employees to make their own investment in safety and health at your workplace.
Which makes for a safer, healthier workplace that's more productive and efficient and less costly.
Case Studies:
Two recent customers told us similar stories about using an LMS to deliver safety training and watching their employees take a greater sense of ownership of safety and safety culture at work as a result.
The first, a small manufacturer in the Southeast, used to have an incomplete safety training program that primarily included instructor-led and in-the-field training. Supervisors spent a lot of time informing workers about upcoming training, making sure they attended the training, later finding out why some people didn't attend, and then arranging for makeup training.
But when this customer adopted our LMS and began using it for safety training, there was a significant change. Workers logged into LMS, saw the safety training assigned to them, as well as their completion status and due date. This change of responsibility—from supervisors to workers—put the workers in the driver's seat, and ultimately led them to take an increased role in other aspects of safety.
Our second story is from a small manufacturing company out West. Like the first company, they didn't have much of a safety training program before they came to us.
But according to their safety training manager, soon after they implemented our tools, a culture change took place. Workers began to identify and report job hazards, something they hadn't done before. And they began correcting coworkers who were performing unsafe acts. When their management demonstrated that they cared by putting together a robust safety training program, the workers responded by taking on the responsibility for everyone's safety. As the training manager explained, "after that, nothing less than a full team effort was acceptable to the workers."
Related Article:
3 Ways Online EHS Training Can Improve Your Safety Culture
Using Learning Teams to Improve Occupational Safety 
10. CAPTURE AND DISTRIBUTE "TRIBAL SAFETY KNOWLEDGE"
At many workplaces, important work processes and procedures are known by only a small number of workers, or maybe just one. This is sometimes known as "tribal knowledge."
If that worker is out for the day, that information isn't available. And if that worker retires, that information is lost forever. And with an aging American workforce that's already suffering from a skill gap, this problem will get worse unless your company addresses it now.
An LMS can help to capture that knowledge, store it, and distribute it to all workers who need it, letting you turn tribal knowledge to global knowledge. And a lot of that information will have a relation to safety.
Case Study:
A paper manufacturer in the Southeast began using our LMS to deliver training to their workers. They bought e-learning courses from us, and they imported their own training materials as well.
But in addition, they put workers in charge of documenting their own work procedures so that the information could be captured and others could learn the same job skills.
Workers used Word, PowerPoint, self-recorded videos, and e-learning authoring tools to document their work-related knowledge and skills. These materials were then imported into the LMS, assigned to some workers, and made available to others on a "reference" basis.
The results were amazing. Every day, workers rushed to check the LMS, excited to see the new training materials their coworkers created. They'd watch the materials and then talk about them during the day, making sure to catch up with the coworker who created them to offer a "good job" and discuss more details.
The LMS allowed the company to distribute that tribal knowledge more widely, and the initial distribution of that knowledge created even more discussion, sharing, and learning.
Check These Samples and Additional Resources
If those ten reasons are reason enough to get you interested in learning more about online learning, learning management systems (LMSs), and e-learning courses for EHS, you may also be interested in these short samples.
Watch this two-minute video to learn more about how to use an Learning Management System (LMS) to administer safety and other training.
Watch this Overhead Crane Safety course sample, just one of many titles from our online safety training library.
Or, learn how to make your own e-learning EHS course in this blog post or this webinar.
And hey, why now download our free Online Safety Training Buyer's Guide below?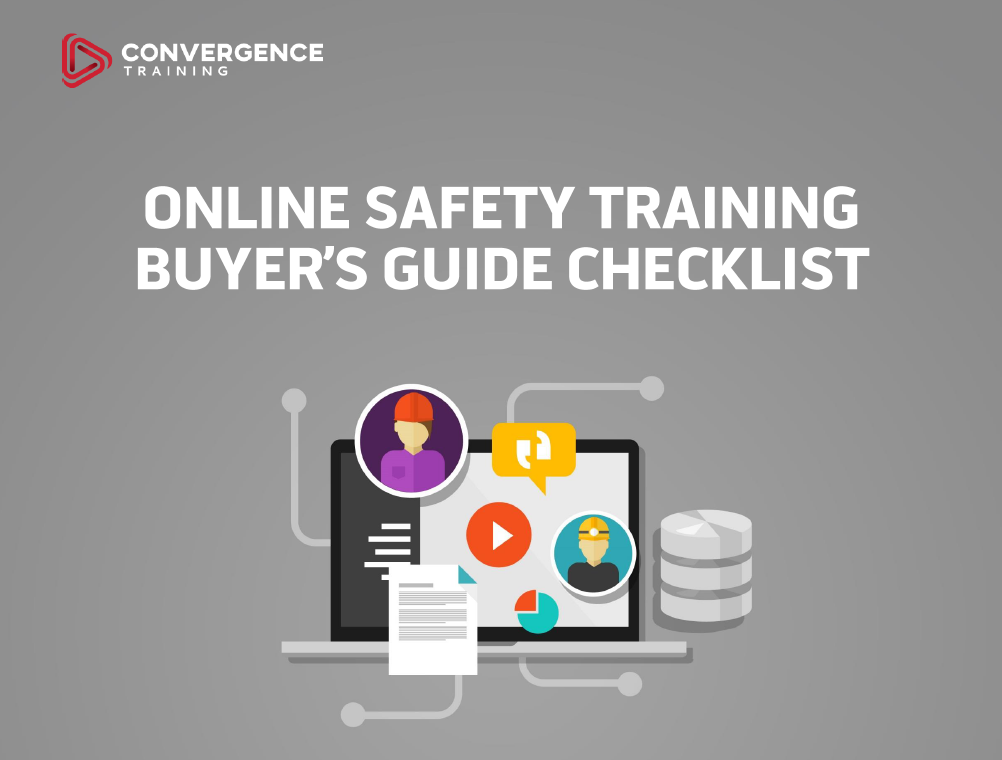 Online Safety Training Buyer's Guide Checklist
Learn how to evaluate the different online safety training solutions that exist to find one that best fits your company's needs with our FREE informative guide and checklist.