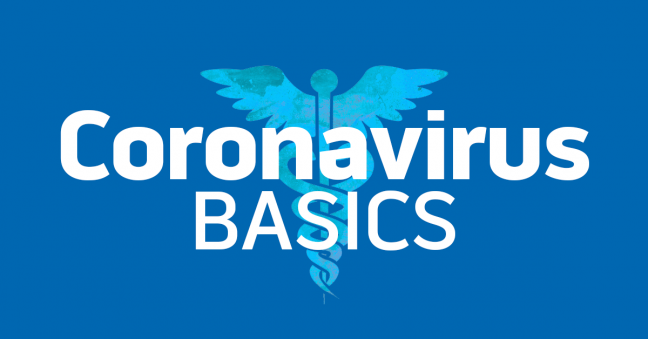 As the COVID-19 pandemic grinds on (though mercifully, it seems, with a light at the end of the tunnel), many companies are trying to sustain their return-to-work efforts or initiate them.
Back in January, OSHA released a guidance that's a help to these companies, and we encourage you to check that out. We even created a COVID Return to Work Checklist based on the guidance that we think you'll find helpful and that we encourage you to download.
Below, we're going to list 10 easy things with a lot of "bang for the buck" that your organization can do to help make your return-to-work efforts safer and healthier for everyone at your organization as the pandemic continues. Please feel free to add your own suggestions in the comments below.

Here's a quick list of 10 things you can do that are pretty easy and will really help with your COVID mitigation efforts.
1. Isolate sick workers from the rest of your workforce.
If a worker is infected with COVID-19, even if that worker has no symptoms or mild symptoms, have him or her stay at home or work from home.
2. Quarantine workers who might have been or have been exposed to COVID-19.
In some cases, you may realize workers may have been exposed to COVID-19 even if they don't yet test positive. Quarantine those workers to keep them away from other workers (or encourage them to stay home or work from home if possible).
Need a refresher on isolation and quarantining? Here's a handy video from the CDC to help.
3. Put "physical distancing" into effect at your workplace.
COVID-19 is more likely to spread if people are close contact–such as within six feet–for an extended period of time.
By having people stay further than six feet from one another, you can reduce the risk of having COVID spread from person-to-person at work.
4. Install physical barriers to keep workers separated when "honor system" physical distancing won't work or isn't as practical.
Sometimes it's not easy or sustainable to simply tell people to stay six feet or further away from one another at work.
In those instances, pull out your inner-safety-ninja, fall back on the hierarchy of controls, and put in an engineering control: barriers that keep people apart.
5. Have everyone at work wear face masks.
Face masks work. Have employees use them. Make sure they fit securely.
6. Improve the ventilation at your workplace.
If you improve the ventilation at your workplace, there's less of a chance for airborne COVID particles to transfer from an infected employee to another employee. Open the windows and consult this OSHA guidance on COVID and ventilation for more details.
For an even deeper dive, check ASHRAE's Guidance for Building Operations During the COVID-19 Pandemic.
7. Use personal protective equipment to protect employees as appropriate.
You don't want to default to PPE immediately (keep in mind the hierarchy of controls), but you may well ultimately decide that PPE such as gloves and tight-fitting respirators are called for.
8. Provide supplies such as flowing water, soap, disinfectants, tissues, and trash cans so workers can practice good hygiene.
Workers can't practice good hygiene and cut down of COVID transmission risks if they don't have the supplies. Make sure they've got what they need at work free of charge and in convenient locations.
9. Have the workplace cleaned and disinfected on a regular basis.
Set up procedures and schedules to be sure the workplace is cleaned on a regular basis and cleaned well.
10. Provide safety training and communication about COVID to employees.
Provide safety and health training to employees about COVID in general and about your organization's COVID-related policies.
If you put these 10 steps into effect, you'll be well on your way to creating an effective COVID prevention plan at work that keeps employees safe, healthy and working while allowing your organization to continue operating and making money. Good luck and let us know if you have any questions.
Check out this article for more on OSHA's recommendations for COVID safety training and check out the "Vector Cares" series of complementary courses on COVID-19 our parent company Vector Solutions is offering.
Let Vector Solutions Assist You With Return-to-Work During the COVID Pandemic
If you'd like some additional help, Vector Solutions offers the following digital EHS and risk-management tools to help with your COVID prevention plan:
And be sure to download the Return to Work checklist below. 
COVID-Return to Work Checklist
Download this checklist, based on OSHA's January 29. 2021 "Protecting Workers: Guidance on Mitigating and Preventing the Spread of COVID-19 in the Workplace," to help keep the workers at your organization safe and healthy during the COVID-19 pandemic.